Welcome Back Mercedes De La Cruz and The Ark Science Fiction Lovers,
On Tuesday April 04, 2023 we had the honor of interviewing one of the most gifted actresses and talented individuals in the entertainment industry, Mercedes De La Cruz!
During our terrific interview time with Mercedes, a warm, friendly, and delightful person, she discussed her career in general, and In specific, the nerve-racking tenth episode named "Hoping for Forever" in which Mercedes character, Helena Trust was brutally murdered by an intrusive interloper who has no concern for human life of feelings of the people involved. The story arc represents a major pivot in the space sage as the series moved to the conclusion of the first season of The Ark and hopefully leading to a second season of the space saga.
In the ninth episode "The Painful Way", Mercedes character, Helena Trust, led a full blown mutiny aboard Ark-1 effectively assuming command, in a sincere effort to try and save the crew and passengers from the evil forces that left Earth subsequent to its destruction.
Mercedes joined The Ark crew and passengers beginning in episode five when it was discovered she was hidden aboard the initial Ark in a cryogenic stasis pod with her husband. The Helena character subsequently played an increasingly important role in episodes six through ten when her life was tragically cut short by an evil influence who had infiltrated the main space ship, Ark-1. May Helena Trust Rest In Peace.
We sincerely thank Ms. De La Cruz for a wonderful interview and also thank Patricia Stewart for arranging the interview for Team WHR! We suggest you follow Ms. De La Cruz on Facebook, her professional Instagram account, or follow her awesome artwork channel to learn more about this amazingly talented person!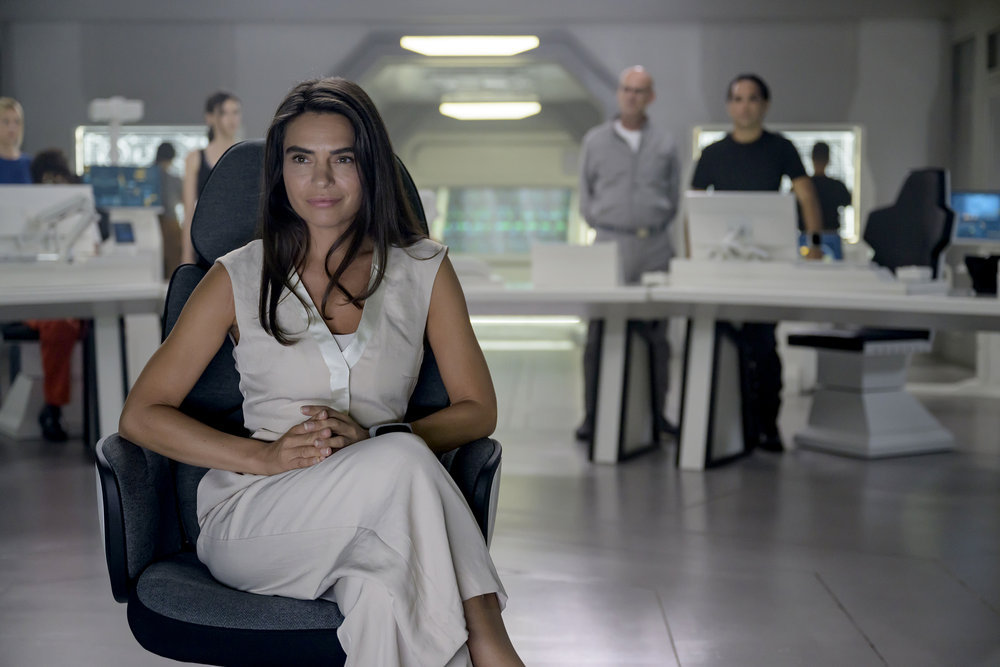 About Mercedes De La Cruz:
Mercedes De La Cruz is an outstanding actress, born and raised in Edmonton, Alberta Canada where she began performing on stage at the tender age of three. A gifted dancer who won countless competitions and awards including Outstanding Performer from Lecky's School of Dancing in 1994, Mercedes loves to dance and performed in front of large crowds in productions such as "The Nutcracker" performed by the Alberta Ballet.
From there Mercedes went on to Musical Theater and then Classical Theater where she fell in love with the art of acting. She began with small roles and music videos and in 2009 made a move to Vancouver, Canada to pursue acting full time. In 2021, Mercedes was admitted into the Television Academy as a voting member for the Emmy Awards.
Mercedes made her move to Vancouver British Columbia also known as "Hollywood North" in the twenty-first century where she landed numerous international commercials and now appears in various episodes of many hit TV shows and movies. Now perhaps best known for her memorable portrayal of Helena Trust who helped save humanity from the destruction of Earth in the hit science fiction series The Ark, Mercedes has delivered charismatic performances in over two dozen television shows and independent films including The Machine, Project Blue Book, A Christmas Star, Supernatural, The Flash, iZombie, Bates Motel, and many more!
Prior to pursuing an acting career many recall Mercedes De La Cruz as a successful model who has graced the cover of ALEPH Magazine, was Former Miss Hawaiian Tropic, Poster Girl Molson Canadian and notably secured a highly visible contract for The Brick before Cindy Crawford took the campaign over.
Subsequent to a successful modeling career, De La Cruz made her transition to a versatile supporting actor, lauded as a "great actress" by the likes of Academy Award nominee Sally Kirkland. For her role as Carla, a savvy pregnant prostitute, in "Ramshackle Blues," De La Cruz was nominated for Best Supporting Actress at the 2019 Vancouver Badass Film Festival. In 2021, De La Cruz was awarded Best Actress from the World Film Carnival Singapore, an international film festival, for her performance in the mystery/horror film "Because You're Dead To Me"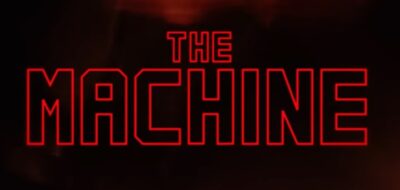 Mercedes recently wrapped filming on the feature film The Machine starring with Mark Hamill, Bert Kreischer and Jess Gabor in a scintillating action comedy story about an adventure in Russia gone awry "Bert's drunken past catches up with him 20 years down the road when he and his father are kidnapped by those Bert wronged 20 years ago while drunk on a college semester abroad in Russia."
We include the official preview trailer below for your enjoyment and once again thank Mercedes De La Cruz for a wonderful interview!
We will be back in the near future with more of The Ark as well as our favorite television series and movie analysis. In the meantime, please feel free to share this article with your friends, co-workers and or family and leave your comments! We look forward to you visiting our dedicated review and analysis web site here in the future! Or as many of our readers and visitors often do, visit TeamWHR on Twitter, or visit me on Twitter by clicking the text links or images avatars in this news story. I and TeamWHR look forward to Seeing You on The Other Side!"
Thank you.
Best Regards,
Kenn of #TeamWHR