Hello Creation Convention Fans,
The day we had long awaited had finally arrived, The Creation Entertainment Tricon featuring celebrities from six major entertainment series including Buffy, Dollhouse, Farscape, Firefly, Serenity and Stargate!


My day started very early at 5 AM when most people on the both coasts of the United States were still sleeping. Although the registration was not until
much later in the day, I had some work to do and more importantly I wanted to see how Creation Entertainment had expanded the dual Farscape / Stargate event from last year into three events this year to include Buffy, Dollhouse, Firefly and Serenity (hence the name TriCon). I must say that Creation Entertainment has done a great job in setting up the Marriott LAX for the three events. Bravo

What was different for me on day one this year was getting at the event to setup so early. Last year I arrived just in time for registration. This year I wanted to explore the facilities before any convention guests arrived to see the fun that was coming over the weekend!

Perhaps the most fun of the day for me was exploring the vendors room and going bankrupt in the process. Just kidding, but believe you me that a person could go bankrupt buying all the cool swag at Creation Entertainments conventions!I ask only one thing, please do not tell the United States Government about these conventions! They have already done enough damage spending our money! So lets be clear, politicians are NOT allowed at these conventions and certainly not in the swag rooms! 😛
During the course of the day (after registration) I met briefly with the team of SciFiFanGirl616, OffWorltravelr, MeaganSue and ValaBlack. Each person are senior members of the WHR team who have worked many conventions, so our time together was more of a hello and wave as each team (Farscape / Stargate) was busy covering the convention. My role at TriCon day one was actually a bit more related to business calls and preparing for future Creation Entertainment conventions and the upcoming events at TriCon days.
However besides working, I did make time to have fun too as you can see here below with ValaBlack and MeaganSue!
What also was very nice was to see so many friends we met last year in Los Angeles including Patricia Bertrand (ArcticGoddess1) of Auroris Entertainment whom I had the pleasure on having lunch with. Also wonderful was chatting with Ben Browder, seeing Sean Koo, Gary Berman, Adam Malin, Monica Gillen and Valerie (not pictured) and all the other members of the fabulous Creation Entertainment team.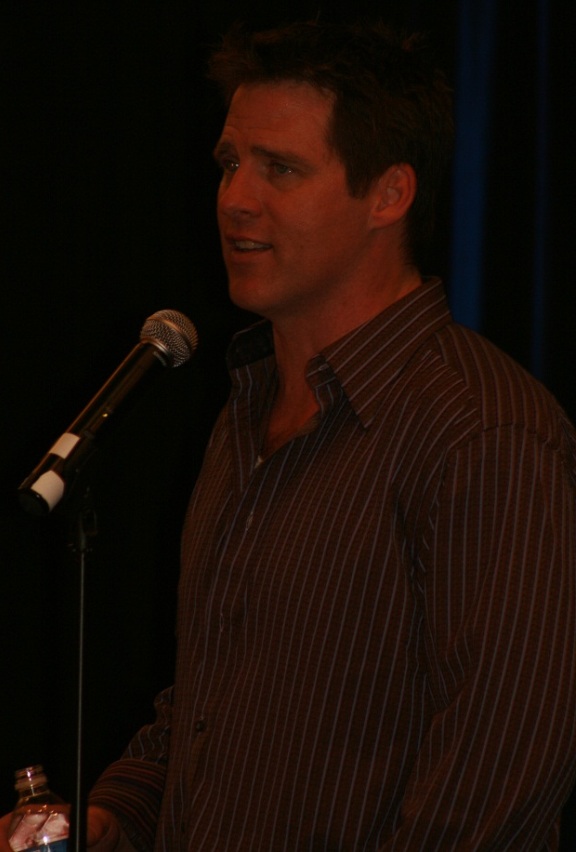 As I end my overview of Tricon Day One, I had the pleasure once again to chat with the lovely Virginia Hey about her wonderful products with MeaganSue and ValaBlack who graced WHR with an interview last year courtesy of Creation Entertainment. Please click Ms. Hey's links above and image below to visit her official web site.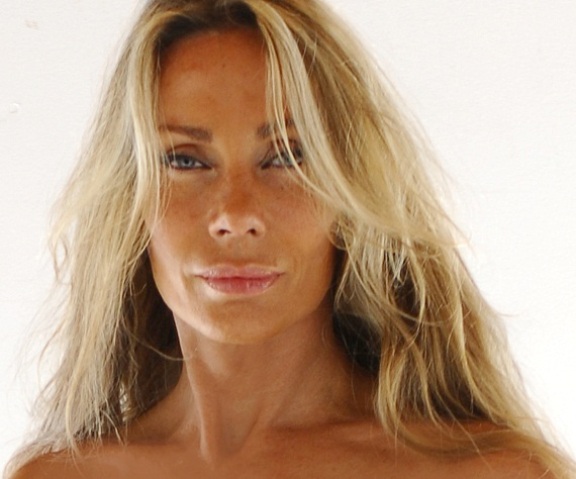 The WHR Team will have more TriCon news reports very soon! As always thank you for reading and visiting WormholeRiders News Agency. For now, signing off to cover Day Of Days and Hollywood Charity Auction 42!

Please feel free to leave a spam free comment or question here or click one of the social media icons below to share this article.
if you prefer (as so many of our visitors do) you may also visit and follow WHR on Twitter or Facebook with your comments or questions. Our team hopes to see you all join the fun in Los Angeles this weekend at Creation Entertainments TriCon convention event!
Best Regards,
WR_Systems (Kenn)