Hey Star Trek Fans!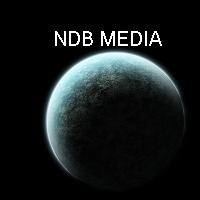 WormholeRiders News Agency is proud to announce that Eric A Stillwell  is going to be interviewed on NDB Media's BlogTalk Radio show, on Sunday September 12, 2010!

Currently attending with ShadowNBDMedia and Roger Noriega of NDB Radio Media.
Eric A. Stillwell is well known as a wizard in Star Trek fandom as one of the creators of Star Trek dating back to The Next Generation, Star Trek Voyager, and Star Trek Insurrection!

Make sure to tune in to NBC Radio TONIGHT September 12, 2010 to chat with Eric Stillwell by calling (347) 215-6508.
Best Regards,
WR_Systems (Kenn)