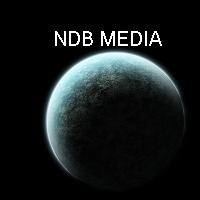 Hello fellow Star Trek, Stargate, 24, and True Blood fans!
WormholeRiders News Agency is proud to announce that John Billingsley is going to be interviewed on NDB Media's BlogTalk Radio show, on Monday August 23, 2010 at 7:55 pm PDT, 10pm EDT. NOTE from NDB August 22 UPDATE: John will be at the the show with an updated ETA of 6:55 PM Pacific 10:55 Eastern.
Whovian99 and I are honored to be included as guest hosts with ShadowNBDMedia and Roger Noriega of NDB Media.
John is well known as Phlox in Star Trek Enterprise where he appeared in 98 episodes, as Dr. Coombs in Stargate, and as more recently Mike Latham in the hit series 24. John also has been seen in the hit movie 2012 as Professor West and currently with an ongoing role as Mike Spencer in the rave show sweeping the fandoms on HBO, True Blood!

For those in England, Europe and beyond, that's 3 AM on the August 23, 2010! So folks WHR suggests that you get to bed early and set your alarms so you do not miss this fabulous live show with John Billingsley on NDB Media!

Click John's photograph below to visit him on IMDB
Whovian99 (Trish) and WR_Systems (Kenn from @WormholeRiders) will be looking forward to joining Rodger Noriega and Richard of NDB Media as guest hosts.
We would love to see you there in NDB Media's Chat Room. Please remember to get there early and to register with Blog Talk to be able to chat live. It is free and easy to do. Registering will allow you to ask questions live during the show. You can also call in to the live show by dialing the number included below for your convenience.
Thank you and we look forward to talking with Phlox, Errrrr John Billingsley!
The NDB Media Press Release is included below:
FOR IMMEDIATE RELEASE: THE WRATH OF PHLOX!

August 09, 2010 @ 7:00 P.M. PDT/10:0 P.M. EDT
"From Denobula . . . to the Antares Malestrom . . . Phlox is Back! The man that knows not of the FCC, knows not of the Prime Directive, knows that drinking Martini's with the fandom is a good time! John Billingsley, well-know performer in Hollywood, known to all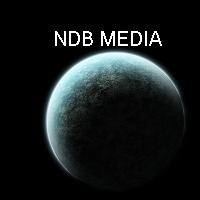 of Trek-fandom and to many fans of "24" and now "True Blood", will be with us again!
We'll have a chance to speak with one of our favorite guests. You heard him last time, he is without borders or barriers – John is one entertaining individual and it is our pleasure for him to back with us, right after the big Star Trek Convention in Las Vegas, Nevada! Come. Listen. Share.
He takes live calls . . .Blogtalkradio's: NDB Media channel."
Program call-in: 914-338-0314 or e-mail your questions to: radio@noriega.biz.
Feel free to leave a comment here or click my avatar below right or Trish's above left to visit us on Twitter if there is a question you have for John that you would like us to ask during the show.
Best Regards,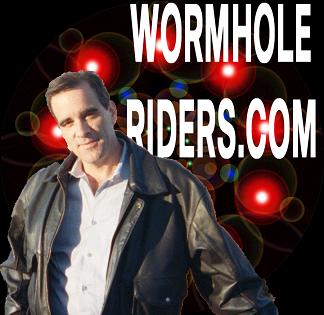 WR_Systems (Kenn)