Hey Lost Fans!

LOST is a series beloved by virtually all of the reporters at WHR. I myself was astounded at the final episodes and will be participating LIVE in the LOST LIVE Auction and Exhibit
event announced below by Profiles in History!
Something very LOST and very special is about to take place and WHR hopes that you will be able to attend the on-line LOST LIVE Auction on and Exhibit Saturday and Sunday August 21-22 2010 as is noted below.
Please click any LOST image low for more information on this fantastic event!

"LOST" THE OFFICIAL SHOW, AUCTION AND EXHIBIT, FEATURING A LIVE AND
ONLINE AUCTION OF THE ICONIC PROPS, WARDROBE AND SET DECORATION OF THE HIT ABC SERIES LOST, IS SET TO TAKE PLACE SATURDAY, AUGUST 21 AND SUNDAY, AUGUST 22
Auction and Exhibit to Take Place in Southern California at the Barker Hangar In the Santa Monica Airport!
"LOST" The Official Show Auction and Exhibit will take place in southern California at the Barker Hangar in the Santa Monica Airport on Saturday, August 21 and Sunday, August 22. ABC Studios, in partnership with Profiles in History, will conduct a live and online auction featuring the iconic props, wardrobe and set decoration of the Emmy Award-winning television series. Along with the auction, AB

C will be offering fans an opportunity to immerse themselves in all things "LOST." Large set pieces from the show will be on disp lay, including a Dharma van and pieces of the plane wreckage from Oceanic flight 815. Other memorable props and wardrobe will also be featured.
In addition, fans will have an early sneak peek of Season 6 DVD bonus material before the August 24 DVD and Blu-Ray release date, including moments of the much anticipated new chapter, "The New Man in Charge," from executive producers Damon Lindelof and Carlton Cuse.
Tickets for the event are available at http://www.razorgator.com/tickets/theater/other-theatre/lost-auction-exhibit-tickets/. Information and registration for the auction is available at www.profilesinhistory.com.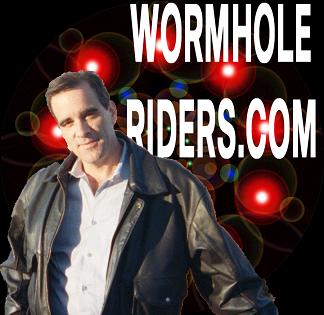 The Profile in History Press Release is also included below.
We hope to see you there!
WR_Systems (Kenn)
For Immediate Release
THE ENTIRE "LOST" THE OFFICIAL SHOW AUCTION CATALOG NOW AVAILABLE ONLINE-AUCTION TO TAKE PLACE LIVE FROM BARKER HANGAR IN SANTA MONICA, CA AUGUST 21 AND 22, 2010
Profiles in History, in Partnership with ABC Studios, Will Offer Fans and Collectors Worldwide over 1,000 Lots of Props, Costumes and Set Pieces From the Emmy Award-winning Television Series, Spanning All Six Seasons, including Hurley's Camaro, the DHARMA VAN and DHARMA Jeep; Full Sections of the Oceanic Flight 815 Wreckage, DHARMA Food and More
Calabasas, CA, August 9, 2010 – Profiles in History, the world's largest auctioneer of Hollywood memorabilia, in partnership with ABC Studios, has made available the entire "LOST" THE OFFICIAL SHOW AUCTION CATALOG-over 1,000 lots of props, costumes and set pieces from all six seasons of the hit ABC / Disney television series, LOST. The much anticipated auction will take place live from Barker Hangar in the Santa Monica Airport in Santa Monica, CA on Saturday, August 21 and Sunday, August 22, 2010.  Worldwide bidding begins at 1pm PDT both days. Bids can be placed in person, via mail, phone, fax or live on the Internet by visiting HYPERLINK http://www.profilesinhistory.com/  http://www.liveauctioneers.com/
"Profiles in History is thrilled to be holding the LOST Auction.  LOST is one of the most iconic TV shows ever created, and we are working in conjunction with ABC to offer fans from around the world an opportunity to own a memento of this amazing show.  This is a once in a lifetime auction event that will celebrate one of the most beloved shows in television history," said Joe Maddalena, President of Profiles in History.
Highlights include:
–Hurley's Camaro
–DHARMA Van
–DHARMA Jeep
–Large section of Oceanic Flight 815 wreckage
–Charlie's "DS" ring
–Rousseau's distressed music box
–Dogen's hour glass from the Temple
–Jack's Halliburton case
–Sawyer's improvised reading glasses from Season One
–Polar bear collar with DHARMA Hydra station insignia
–Locke's hero wheelchair
–Pearl station printer with "System Failure" printout
–Swan station turntable
–Man in Black's ancient dagger
–Two crates with six Virgin Mary statues
–Ben's orders to commute Juliet's execution
–Dial mechanism and mirror array from the Lighthouse
–Row of Oceanic Airlines plane seats
–Desmond's fail-safe key with "Joe Inman" dog tag
–Jin's wedding ring
–Swan station Hatch door
–Eko's signature staff with Bible scripture carvings
–Swan station computer-an Apple-II Plus system running an Apple-III monitor, with a Disk II floppy drive, each featuring DHARMA logo
–Daniel Faraday's journal with extensive handwritten notes from his time travel experiments
–Galaga submarine conning tower and deck-a large section of the Galaga DHARMA submarine incorporating the conning tower and deck portion seen throughout Season Five when the submarine is docked.  Measures approx. 25 ft. long x 120 in. tall
–Man in Black's scale and other belongings from his cliffside cave
–Locke's Master Bowie knife with studio blood stains
–Nuclear bomb core detonated in Season Five finale
–Jacob's primary tapestry that he wove in his chamber inside the pedestal of the statue of Taweret during his many years on the Island. Measures 75 in. x 102 in
–Kate's toy airplane from Season One
— Hurley's winning Mega Lotto Jackpot ticket
— Charlie's acoustic guitar
— Huge assortment of DHARMA-branded foods
— Sawyer's letter to the man who murdered his parents
For more information and to download the free LOST: The Official Show Auction catalog, please visit http://www.profilesinhistory.com/lost-the-auction.html.
About Profiles in History:
Founded in 1985 by Joseph Maddalena, Profiles in History is the nation's leading dealer in guaranteed-authentic original historical autographs, letters, documents, vintage signed photographs and manuscripts.  Profiles in History has held some of the most prestigious and successful auctions of Hollywood memorabilia. Their auctions include costumes, props and set pieces from both vintage and contemporary film, television, and rock 'n roll. Profiles in History's location in Calabasas Hills, CA- virtually a stone's throw away from every major Hollywood studio – ensures a constant flow of fantastic and rare collectibles. With an extensive network of dealers, collectors, and institutions, they are proud to play an important role in the preservation of motion picture history.
Prior Profiles in History Hollywood auctions highlights include the "Cowardly Lion" costume from The Wizard of Oz ($805,000); a full-scale model T-800 Endoskeleton from Terminator 2: Judgment Day ($488,750); Marilyn Monroe's "Diamonds" dress from Gentlemen Prefer Blondes ($356,500); a King Kong six-sheet movie poster ($345,000); the Command Chair from the "U.S.S. Enterprise" ($304,750); the original "Robot" from Lost in Space ($264,500); Luke Skywalker's lightsaber ($240,000); Margaret Hamilton's "Wicked Witch" hat from The Wizard of Oz ($230,000); the Black Beauty car from The Green Hornet ($192,000); George Reeves' Superman costume from The Adventures of Superman ($126,500); the H.R. Giger designed Alien creature suit from Alien ($126,500); a full-scale T-Rex head from Jurassic Park ($126,500), the Leaping Alien Warrior figure from Aliens ($126,500), Christopher Reeve's 'Superman' costume from Superman: The Movie ($115,000), C-3PO's helmet ($120,000),  The Wizard of Oz 'Winkie' Guard Costume ($115,000); a "Ming the Merciless" cape from Flash Gordon ($115,000) and the Hydraulic screen-used Velociraptor from The Lost World: Jurassic Park II ($115,000).