London's mindscape to be forever changed
London, 7am
An emergency Press Conference has been called in London this morning, addressing the  unexplained, violent events that have rocked the globe over the past 24 hours. Much concern and panic emerged when, on Christmas morning, thousands of millions of citizens discovered their kitchens ransacked, and all external doors of their homes smashed in a very violent manner. In what has been called 'Christmas Raids', all manner of edible articles, as well as electrical appliances, were described as 'ravaged' and 'annihilated'.
Police released an official statement to the press, in which they revealed that a well known, but rarely encountered, group of abnormals was among prime suspects. Leads have been confirmed, but officials refused to give any details until further evidence had been gathered.
The notorious group of abnormals are revealed to congregate on the website www.amandatapping.com, where it is said that they plant their nubbintastic plots and meetings without any secrecy whatsoever. In his official statement to the press, Security Chief, Darren Thelwall said "I have often overheard the Twitter chatter, as well as following these meetings on the said websites' forums, and am gravely concerned about the mental welfare of its' members". Security personnel are acutely aware of an extremely large congregation of this species, to be held in London in February 2011, and have expressed their concern at its explosive magnitude.
According to Chief Thelwall, there are many preparations underway to ensure that the colliding impact of these mentally unstable creatures on the general British population be kept to a minimum, and well below the global proportions of the past day. The upcoming world-changing event has been dubbed 'Nubbin Armageddon' while the reinforced security detail is to be called 'Operation AT5'. In his concluding address, Chief Thelwall commented that he found the impending international congregation "epically frightening" and "mortally disturbing…frightfully unsettling to the extreme".
When provoked, the threatening species, Nubina Etelerex, more commonly known as Nubbins, are said to be extremely violent. "We have had numerous reports of exploding microwaves and fridges, splattering of foodstuffs, as well as a liquid discharge on particularly disliked individuals" said Security Chief Thelwall. One traumatised victim, a deliveryman from Reykjavic, Iceland, related his evening of terror, when a large mob of the creatures hijacked his milk truck at around 11pm, Christmas Eve. "There wasn't a peep heard, which was awful because nobody could come to help me" he said, still pale from his ordeal, "These…(incoherent squeaks).. just smashed in my drivers' door, smothered my face with chloroformed fur, and next thing I woke up in the gutter to birds chirping and the morning drizzle".
One of The Factuary's own correspondants, P. Nutt, was reported missing last night, after being deployed to the worst-hit city, Vancouver, to report on the damage. A special investigations team has been assembled to seek out as much information as possible on the whereabouts of Mr Nutt, and have commenced questioning of locals who may have seen someone matching his description. One resident, who refused to be named, swore she saw the columnist in her local supermarket. "I hope you guys have a straight jacket and chloroform handy, 'cos I never seen the likes of this guy eh…he was stark naked, ravaging the cereal and spreads aisle, and by the time I got past checkout, he was peeing on passers-by on the street…dude's been wiped.." Officials plan to follow the citizen's advice, and a suite has been prepared at the local psychiatric facility to deal with the collateral damage. There is much concern that many victims of the creatures may soon demonstrate symptoms of Stockholm's Syndrome.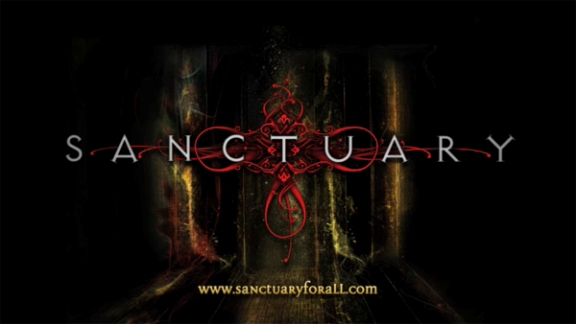 Yet more and more stories continue to pour in through The Factuary's internet blog. Reportings of demolished houses, raided stores, car doors eaten off their hinges, and traumatised people who had the clothes consumed off their very bodies.
In Australia, Arnott's Biscuits factories in each of the major cities were reported to be completely emptied overnight. The economic impact has been huge, export of Tim Tams and other lines being halted for at least twelve months. Already, in Melbourne, local gangs and bak alley dealers have been trading guns for Arnotts' biscuits, and reselling them on the black market and eBay at extortionate prices. "This morning, people were all over town, screaming and running!" said a busker, no doubt describing a reaction to the loss of the core component of the Australian diet, Tim Tams. International investors have warned that the Australian economic downturn could potentially convert what is already an economy in recession, into a nubbin-fueled 1930's style depression all over again.
Governments and relief agencies the world over have already started mass-producing ration booklets, containing coupons for staples like Tim Tams and peanut butter. Because Latin America's coffee industry is now virtually null, due to attacks on docking ships and the consumption of entire plantations, ration coupons will now include highlighters, as a substitute for caffeinated beverages. A sure sign of desperate times ahead.
In light of current world events, and in the effort to contain further damage, the Sanctuary Network has been advising world leaders on necessary precautions to take, as well as security preparations for the upcoming international congregation of the creatures. The  initial major concern is the exponential population growth of theNubina Etelerex, who are professed to procreate regardless of race, gender, sexual orientation or familial relationship. So far, authorities have commenced the liberal spraying of suspected habitats and rubble with liquid nitrogen, as The Sanctuary Network has advised that such freezing temperatures will slow down the voracious reproductive and metabolic processes of the creatures.
The United Nations, in conjunction with the Sanctuary network, has urged that citizens remain calm, as relief efforts continue. In todays' emergency UN Congress, the Chairman announced that the Sanctuary Network would be putting 100% of their resources and expertise into completely containing this outbreak, but could make no guarantee of safety for the suspected, and potentially nubbinstrophic, future pack-meeting.
For the time being, international peace-keeping authorities, as well as heads of government, are confident that the current situation can be contained. Existing security and evacuation plans are being scrutinized, reviewed and implemented before February 2011. Citizens are being urged to plan and rehearse family evacuation procedures, partic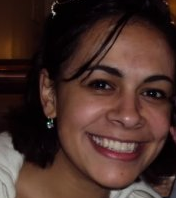 ularly in the locale of Heathrow, London.
Please feel free to contact me on Twitter by clicking my avatar to the right or by a comment here. Thank you.