Greetings Science Fiction/Fantasy Fans!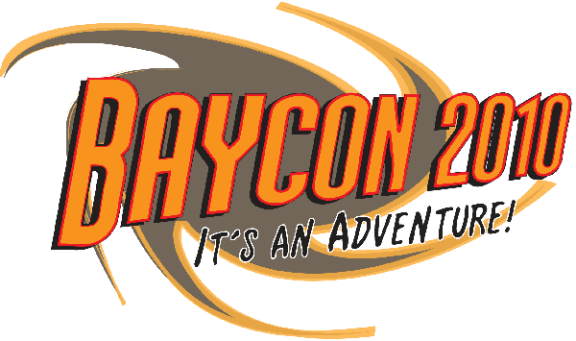 Sadly, the last day of BayCon 2010 has come and gone but I am so happy that I spent my weekend with the terrific people at this wonderful event.
It was a much quieter day than Saturday and Sunday were, maybe because most people were checking out of the hotel and getting ready to make their way home.  Nevertheless, I managed to find several interesting things to do, the first of which was a panel called "Stop me if you've heard this one…," or how the characters, story lines, and themes of fairy tales and classical literature are also present in everything we read and watch on T.V. and in movies today.  The panelists included Andrew Clark, Lorrie Wood, and authors Valerie Frankel (From Girl to Goddess: The Heroine's Journey Through Myth and Legend) and Kevin Andrew Murphy (Penny Dreadful).  In addition to some enthusiastic back and forth on archetypes and tropes in literature, there were quite a few interesting tie-ins to familiar titles like Supernatural, Buffy, Twilight, and Firefly.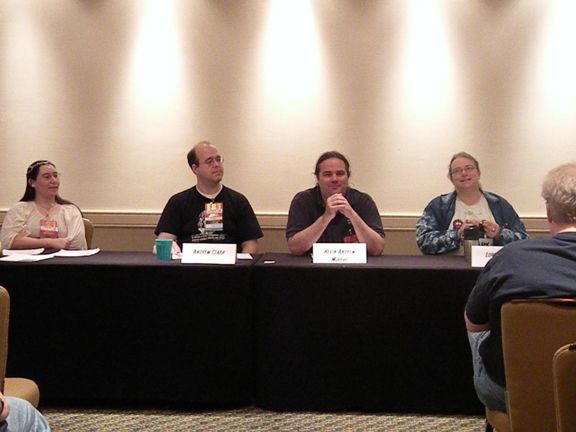 Next I stopped in for part of the Sci-fi Homemaking panel, consisting of some very smart people talking about technology that is already available for use in the home as well as what kinds of technologies might be developed in the future and the potential impact on our privacy to having those technologies in our homes.  One of the future-technology ideas was a living floor that would consume organic material but would push non-organics to a designated area for easy cleanup.  Systems to remotely monitor energy use in the home was discussed, along with the possibility that such a system could also be used to monitor your activities, your presence or absence in the home, and other Big Brother-type scenarios.  Yikes!  The panelists included Paula Butler, Jay Freeman, Deirdre Saoirse Moen and G. David Nordley.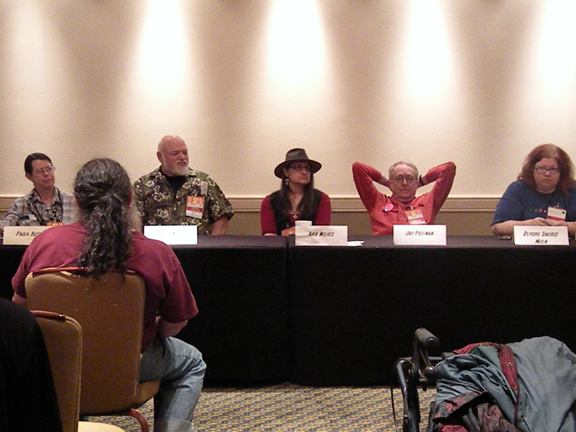 I wanted to check out the Boffers but got there too late; there were still a few kids and their parents playing with the foam swords and shields, but everyone was pretty much packing up to go. Oh well, I got to see the armored fights yesterday.
I did get to visit the Anime suite, with non-stop Anime all three days of the convention; a quick stop into the panel on ghost hunting in California; and the HUGE game room, with lots of board games, puzzles and pinball games.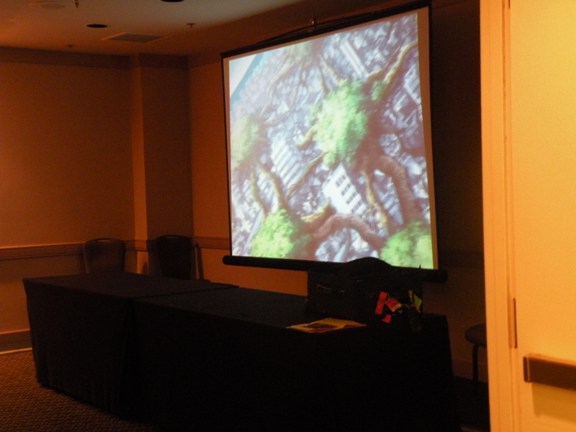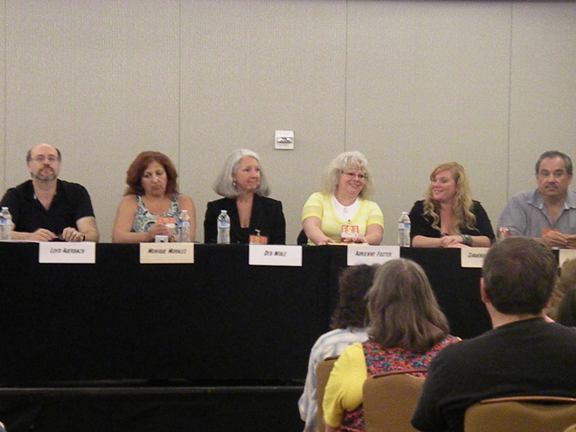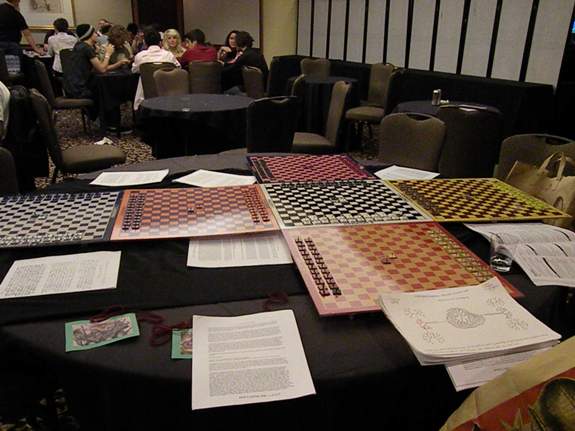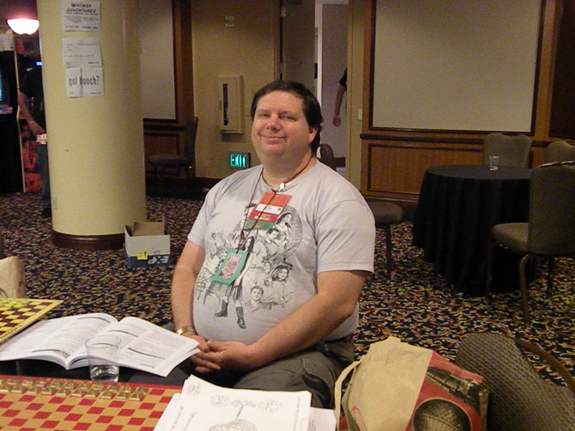 My most memorable experience today was the Q&A with Peter S. Beagle, whose book The Last Unicorn I read for the first time as a young teenager.  For the Q&A I got to ask Mr. Beagle if he would talk about his experience writing a Star Trek: TNG episode (ep. 323 "Sarek").  He told us the short version of the story, about how he heard about the opportunity through a friend, his interview with the ST:TNG brass, and the experience of having all the different acts of the episode edited by five different editors then pieced together later.  A complete version of the story is forthcoming in the form of a book called "Writing Sarek" to be released sometime next year.  Yay!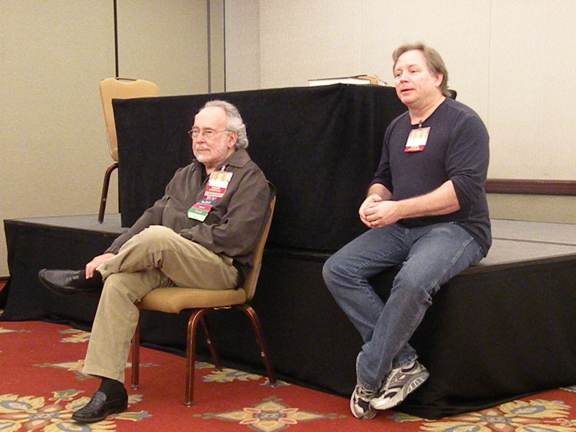 After all the panels were over, I made my way back down to the Marketplace for some last minute book buying.
I picked up several science fiction, fantasy and detective fiction books published by Dailey Swan Publishing and met the publisher himself, Casey Swanson.  I have never read anything from this publisher before, but the back-cover synopses looked interesting and I am always up for trying something new.  It was also my great pleasure to meet author John Ricks whose new book, Freddy Anderson's Home, looks like a very entertaining read.  I ordered a copy (which he promised to sign!) and am really looking forward to reading it.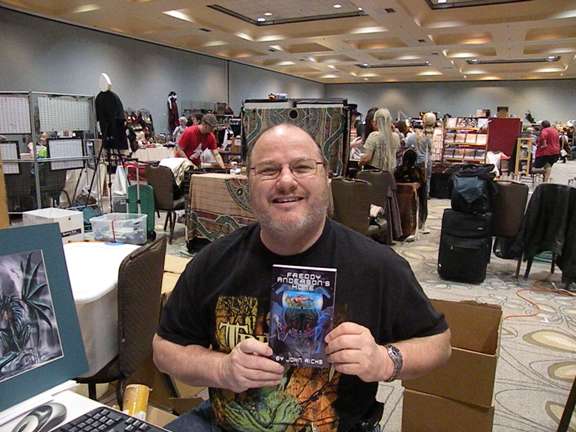 For my last BayCon shopping stop, I visited Peter S. Beagle's table and picked up several new additions for my home library as well as some lovely gifts for friends and family. It also gave me a chance to speak briefly with Mr. Beagle one-on-one while he autographed all of my purchases.  I found him charming, soft spoken, and appreciative of the fans and the convention staff.  He was so surprised that they brought him a nice dim sum lunch!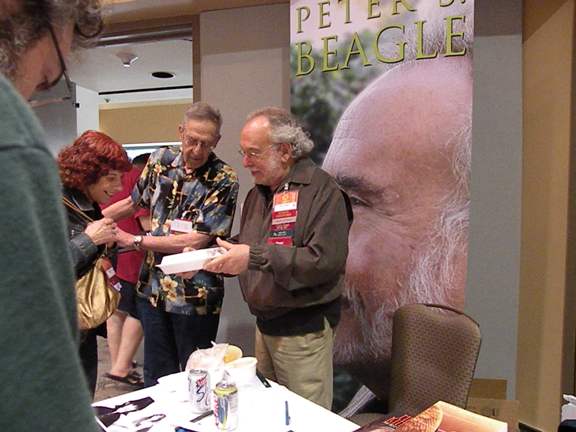 Well, that is it for BayCon 2010, but I expect to be back for more next year.  Thank you, BayCon.org for all your fine work!
offworldtravelr