Hello friends of WHR,
WormholeRiders News Agency is more than pleased and honored to announce three (3) new Special Project reporters bringing our world-wide total to 20 reinforcing the planned expansion now in progress.
These fantastic individuals are listed below in order by their locations alphabetically. Each has an existing account at WHR based on their Twitter screen names. You can follow them there by clicking their images and being "Gated" to their profiles.
Therefore, please join me in welcoming to the WHR News Agency Team:
McKenzieLyn: McKenzie is is located in Connecticut. She is a very talented writer, student and fr
om her own biography a fan of episodic "drama" shows that have become increasingly popular. McKenzie will report on new conventions in the mid west and east coast of the United States starting with a special news series that will drive the fans quite crazy in a very happy and wonderful way.
McKenzie is working on Special Projects in special news reports in a column WHR that we will announce in the near future.
RedOne68: A resident of Georgia, Sandra or "Red" as she is called by friends is an experienced writer

who will focus on on a new special project related to science fiction that she is currently researching and working on that she is quite enthusiastic about.
Our team is sure that you will enjoy this new exciting work of RedOne68. Stay tuned to learn the news from Red  that will be announced by WHR on our news site soon.
JandyraMaciel: Located in New Zealand, "CJ" or "Champa" as she likes to be referred to  is a  up and coming professional writer with much experience. CJ will focus on a a project we were associated with

several years ago and that will be returning to focus at WHR. CJ is a gifted writer who will cover science fiction and entertainment conventions within the United Kingdom.
Additionally CJ is working on other several other Special Projects that we will announce when the time is right.
The WHR team is excited about working with a such a talented individuals  like Jandyra, Sandra and McKenzie! Our team is sure that you will enjoy their fine work as well.

In closing for now, several have asked me: "what are WHR Special Projects?" Well if you follow WHR on Twitter you will find out first. If you do not follow WormholeRiders on Twitter then 'Patience is a Virtue" and we will be making the first in a series of announcements as described herein above starting on May 31, 2010.
WHR will have many additional similar announcements in the 2010, 2011 and beyond as our team grows to bring you our visitors new convention, episodic series coverage and very Special Project science and other news to you the fans.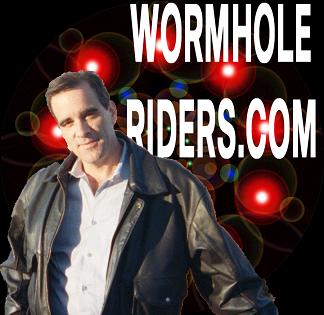 In the meantime, let us all extend a very heartfelt Welcome Aboard to these fine individuals and new WormholeRiders!
Welcome Aboard!
Best Regards,