Early in April, Lou Diamond Phillips twittered to his followers that he was going to be at the Dallas International Film Festival to premiere his new movie, "Transparency." Dallas is so close to Houston (about 4 hours). Being that the premiere was on a Friday and not being sure I could secure child care, I let him know I was not sure I could attend, but so very much wanted to. He sent me a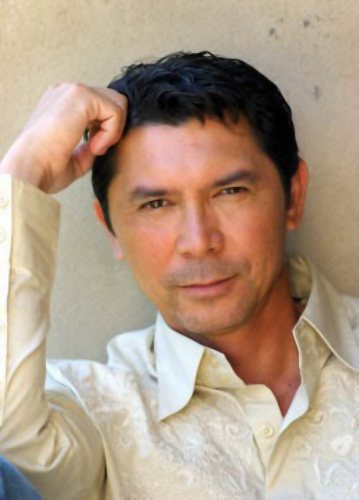 tweet to me that said, "I'll make it worth your while! BTW if anyone does say hi, pls let me know that we're Twitter buddies. We'll Twit Pic! Big D on 16th!" I responded, "You seduce me with your words."
Fast-forward 24 hours and I found out that the new agency working with my son with autism was set up and ready to provide overnight respite care. My husband was eager to attend with me. It is significant to note that my husband and I had not been on an overnight trip together since 2004 because of my son's disability, with no family close to help us. I had to type up an 18-page guide to my son (since he is nonverbal) to cover the 26 hours we would be away. By Thursday night I was exhausted but was running on pure adrenaline.
I have been a fan of Lou Diamond Phillips since his career began. When he was on "I'm a Celebrity, Get Me Out of Here" I hooked up on Twitter with his wife, Yvonne. She expressed concern that Sanjaya may get the American Idol vote; I assured her that Stargate fans were more devoted. Every week I went on every fan website I could to post the numbers for Lou. Too, as a loyal Stargate fan, we follow our actors/actresses of the Stargate franchise wherever their paths may lead them. On April 16, 2010, it led me to Dallas.
Knowing that there was a question-and-answer session after the movie, my husband and I bounced ideas off each other about what questions to ask if we got the opportunity. The trip to Dallas was entertaining. We saw a billboard that said, "Need a hubcap" and listed a web site. I laughed and said their slogan should be "we steal them from you, and then make you buy them back." Being a cowboy is apparently a new religion as we passed by the Cowboy Church. We went through a few prison areas that were pointed out several times by signs along the road but then we came across another sign that said, "Prison Area: Do Not Pick Up Hitchhikers." The makings of a Syfy Saturday afternoon horror movie, I believe.
We got to the hotel in great time, hitting no traffic along the way, and they allowed us to check in early. Our hotel room was beautiful.

The view from the room was spectacular.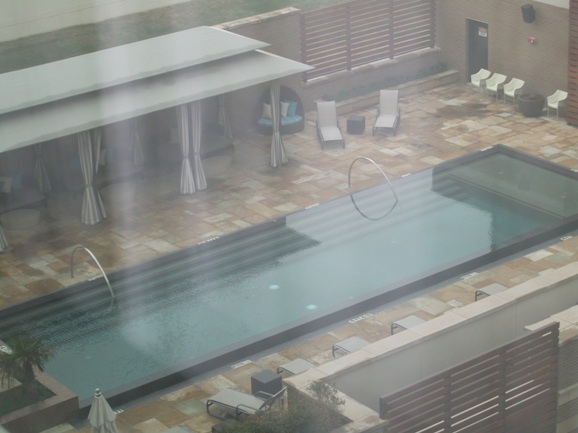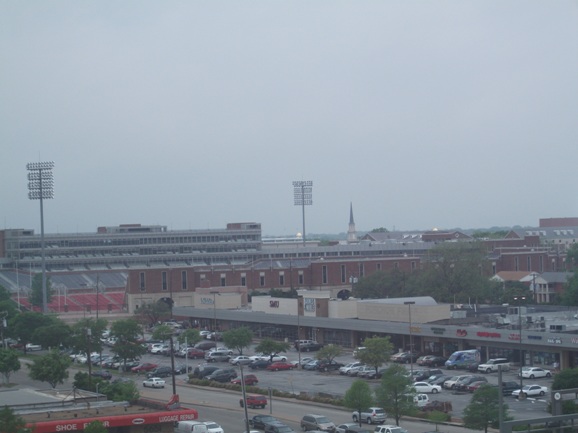 We settled in and decided to go across the street for lunch, as we planned to walk over to the Angelika Film Center where the majority of the films were being screened. As I am eating my lunch, I look across the street and there is Lou Diamond Phillips. I missed him by about 10-15 minutes.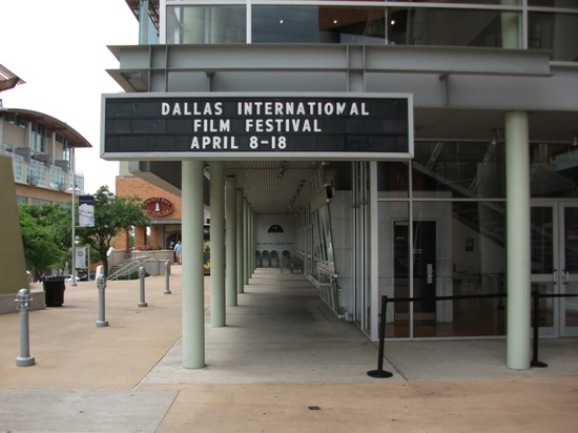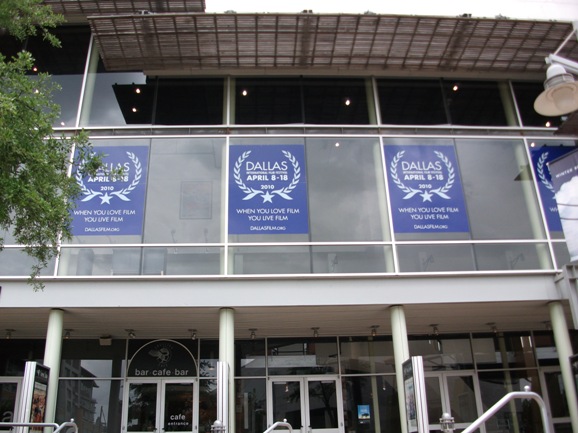 My husband decided to take a nap and I was bored so I headed to the business center so I could borrow their computer to go on Twitter. I was talking to another DIFF attendee who said I just missed Lou in the elevator (like 5 minutes). The ballrooms were on the same floor as the business center and the exercise room. My husband came back to the room after working out and said that there were people arriving in black-tie/formal gowns for the big red carpet event/awards ceremony in the ballrooms, and here he was in sweaty, disgusting clothes on the same floor (the workout room was on the ballroom level). We had reservations for dinner at Central 214 at 7:30 and had to get ready.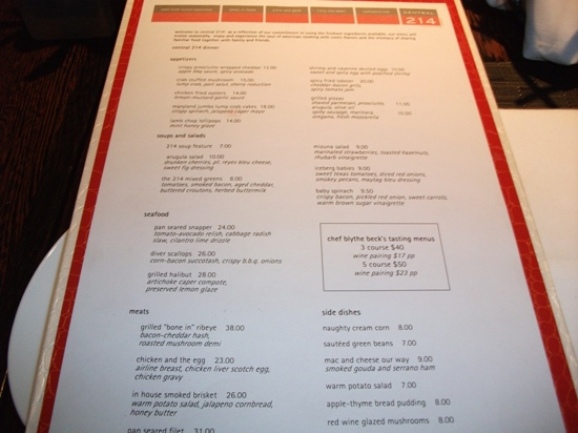 As we were going toward the restaurant, Lou Diamond Phillips, Matt Kelly, Raul Sanchez Inglis and a fourth person were walking out. I held my hand up to say hello, but that fourth person I did not recognize looked at me with an intense glare, and I quickly put my arm down, and said to my husband, "Bodyguard? We'll see him later anyway." Lou had such a swagger going on, being totally unfazed by the flashing lights of cameras as he walked out of the restaurant.
We had a lovely dinner: Jeff had the chicken-fried Kobe steak
I had the diver scallops.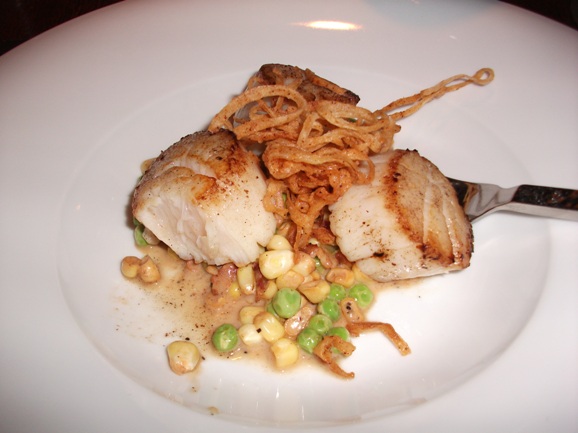 The portions were the perfect size. Not too big, not too small. Let us just say that it has been a long time also since I ate quality food of that caliber. I sounded like my son while he is eating something he enjoys, "Mmmmmm, Mmmmmmm."
We split dessert.
We arrived at the Studio Movie Grill, about 5 minutes up the freeway from the main festival, at 9:00 p.m. I convinced a wonderful woman that I wanted to be first in line to get the best seat. Once she put us in the right line in the hallway, I picked up the phone and called @TiffaneJane who was expected to meet us there. She is a fascinating person who has had quite the life with equally cool parents. I enjoyed getting to know her.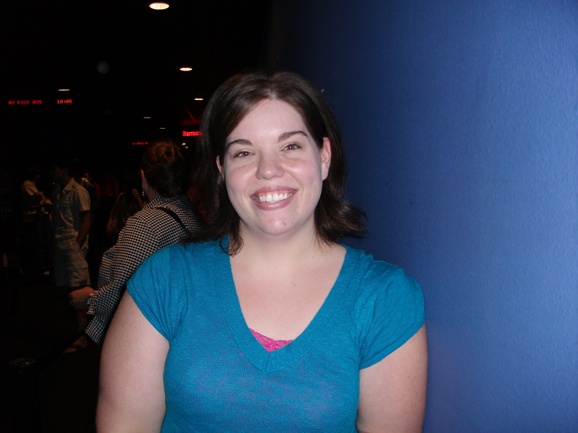 While in line, we met Carolyn Hodge, who had premiered movies in the past at DIFF. I asked her if her movies were on DVD as I had not been to the Film Festival before, having been in Houston, and she said they were, so I will go check them out; you should, too. She was a lovely woman and seemed to be extremely popular with people stopping to say hello to her in line.
Never having been to a Studio Movie Grill or the like before, the same kind woman who helped us get in line gave us her menu and beeper and told us a waiter would come by to take out order. I would like to thank her for her kindness. I didn't want to drink anything, but the movie started late because the Q&A from the movie before ran way over the allotted time. I also needed some caffeine. It was getting close to my bedtime.  This was a mistake.  I desperately had to go to the bathroom while the movie was playing later on.

After the patrons were seated, the people involved with the movie, Lou Diamond Phillips, Raul Sanchez Inglis, and Matt Kelly came in and everyone applauded. They moved to the front of the theater. He talked a little about the movie. When asked if there were any Stargate Universe/Twitter fans in the house, @TiffaneJane and I shot up both of our arms and let out a "woo-hoo." And then I had my rockstar moment: Lou Diamond Phillips recognized me. Lesson here people: Use your real picture in your Twitter avatar. There was someone in the audience who videotaped the beginning introductions before the movie began. It is here you can hear my shout-out (at about 1 minute 50 seconds). You can hear @TiffanieJane and I yell out our "woo-hoo's" as well.
A special guest came to the film, Glenn Morshower, who was also premiering a film he was in at DIFF this season: "Walking Distance."
Transparency's World Premiere was in Dallas. The cast and even the cinematographer, Stargate Universe's own Michael C. Blundell, had not seen the final cut. It was just finished on Wednesday and they flew to Dallas on Thursday, showing it on Friday. As far as the number of people there, it was difficult to say as we were closer to the front.
During the pause before the movie started, Glenn Morshower yells out, "Someone should sing La Bamba" which got a great laugh from the audience; some even attempted. The movie began and everything got quiet.  At first it felt a little awkward knowing they were all behind us.  I heard actors do not like to watch themselves on screen.  As a viewer, it was odd to have them present.  I hated to have to get up to go to the restroom, having to walk right past them.  I tried to find some place where I thought might be a good time to go, and I think I picked the perfect 2 minutes, otherwise I would have missed out on a lot.

A separate review strictly on the film itself is forthcoming.
During the Q&A, most of the questions I had were asked and answered. I was able to ask a question: "Do you have a Twitter, Facebook or internet web site for the movie?" Lou was so funny. He said, "That is such a self-serving question, my love. You and I have spent many late nights together and you know that we have. " It is unclear how many shades of red my face displayed. Matt Kelly, producer of the film, said they had started a Facebook page, and then added, looking at Lou, "It's a picture of you in a dress. It's not fantastic." Lou chimed in, "His significant other is on Twitter by the way, Alberta Mayne, who is fantastic, and she is in the film as well."
After the Q &A, we chatted with Raul, Lou and Matt for 15-20 minutes. I was smiling from ear-to-ear. Raul asked me why I was smiling so much; the film is supposed to be depressing. I told him, "It was a dark movie, but you don't understand. This is the first time I've gotten away overnight with my husband since 2004 because of my child with autism." No matter what I saw or did, from the moment I left home until the moment I return, I would be grinning.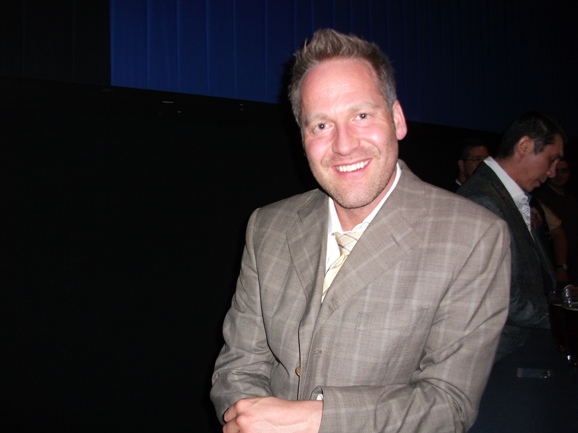 Matt Kelly (and Lou off to the side)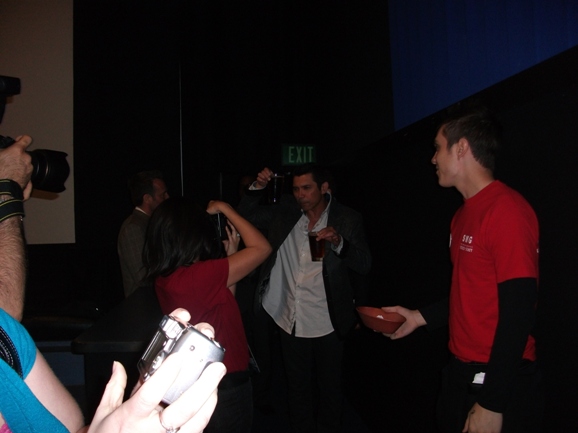 A very thirsty Lou Diamond Phillips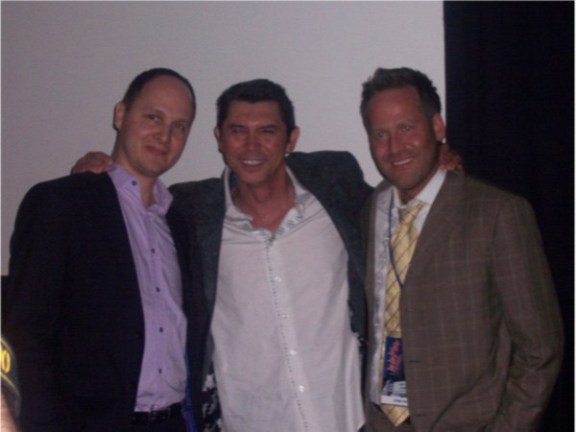 Raul Sanchez Inglis, Lou Diamond Phillips and Matt Kelly (photo credited to @TiffanieJane)
We also met Twitter friend @BurningSpyMi6.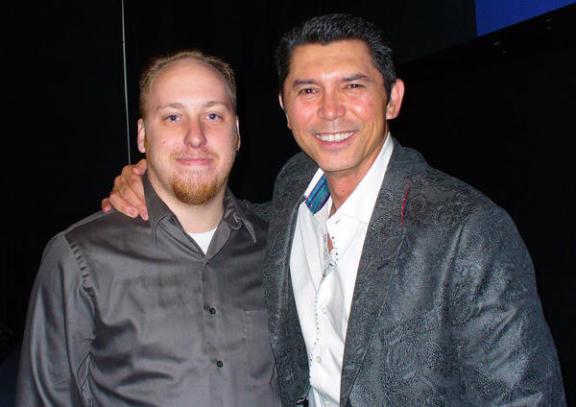 By now it was about 1:40 a.m. and it was mentioned that we may be at the same bar in the same restaurant in the same hotel before closing time. Glenn Morshower was kind enough to take a picture with us as well. (I had to edit Jeff out). Thank you, Ms. Hodge, for taking the picture. It was most appreciated.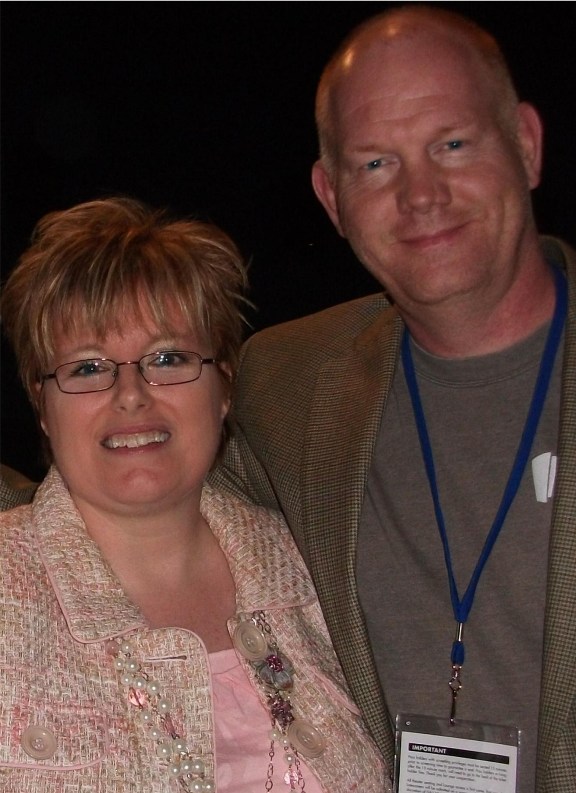 We did go back to the hotel bar to get some soda and water, but I was expecting it to be quiet with a great opportunity to sit down and talk to the group some more. Since the awards events were held in the hotel, the bar was packed. When the group came in, they had so many more people to say hello to, that I knew it was time for us to leave. We had our time with them and now it was time for others. We did get to speak with Mr. Morshower a little longer and asked him what he was up to next. He was about to star in "Trauma" on NBC and "Grey's Anatomy" on ABC and had just finished up working on Transformers 3. He was about to leave town to promote a video game for which that he did voice-over along with Keith David. We told him how much we enjoyed hearing his voice on Call of Duty: Modern Warfare 2.
The next morning as we were waiting to ask a concierge a question, we saw Raul in the lobby talking on the phone and waved "hello." I bet he thought we were stalkers.  We enjoyed a lovely breakfast at Central 214.
It was sad knowing we had to pack up and leave. Had I done a bit more homework I would have discovered that Pete Docter from the Disney/Pixar movie "UP" was going to do a Q&A after the movie at 1:00 p.m. on Saturday.
Before leaving, I realized that Krispy Kreme doughnuts still existed in other places in Texas; they were just banned from the Houston market. We went and bought a dozen. After we got home, I had given Patrick one. Jeff had one. When I opened the box, there were only 2 left. Of course, I thought Jeff had eaten them, but my golden retriever, Maddie, apparently did. She apparently jumped up on the counter, opened the box with her nose, pulled out one doughnut at a time and consumed them. I just had to laugh; that was pretty smart not to have just nudged the entire box on the floor and consumed them there. Quite the stealth attack. Of course she got sick later, receiving little sympathy from me.
I would definitely go back to the Dallas International Film Festival or perhaps now check into the Houston Film Festival. I would like to send a personal shout-out to Diana at the Dallas International Film Festival for helping me coordinate my trip and answer all the questions I had.
I got to drive on the way back and we stopped twice, once to stretch our legs and once to eat lunch. We came home refreshed and ready to take over our duties as parents with a child with a disability.  I want to thank Lou Diamond Phillips for making me, a mother who is so exhausted and so overwhelmed with the responsibilities that come with my kiddo, feel like a rock star.  He also did something very special that helped me raise some money for a local autism charity (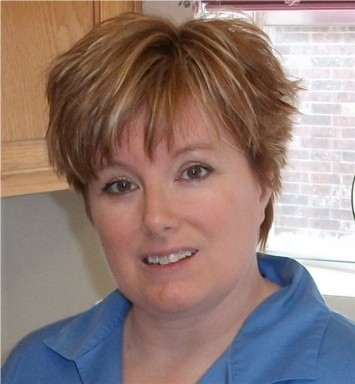 that story is to follow as well).  It was great to make new connections, too, with Matt Kelly, Raul Sanchez Inglis, Glenn Morshower, James Faust, and Carolyn Hodge.

Please stay tuned for Part 2 of this magical ride: The actual movie "Transparency" and the Q&A that followed.
PBMom (Hilda)