Hi there Chuck fans!
Welcome to another edition of our Chuck series recap reviews!
Note: Managing Editor Kenn reported many weeks ago that Chuck would be renewed after this was discussed at WonderCon pending the official announcement made last week which everyone seemed to miss. He made announcement on Twitter from the main WormholeRiders account and re-tweeted this news several times including this week. A few however wanted to start a "Save Chuck" campaign preferring to not believe, which is their right to do so,  even as late as last night.
The good news? Chuck IS RENEWED!
This weeks episode is Chuck Versus The Tooth with special guest star Christopher Lloyd. As usual the episode was hilarious as always.

Hopefully after reading this recap you'll decide to go over to NBC.Com/Chuck to watch the episode online. All photos are courtesy of NBC/Universal.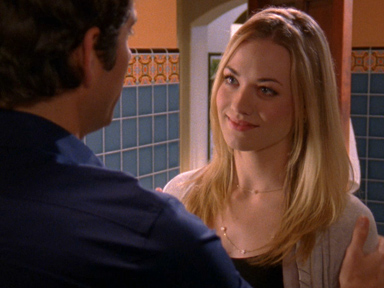 Chuck professes his love to Sarah while they have a quiet movie night at home, although Sarah has not yet returned Chuck's verbal affection. The news reports that President Kuti of Zamibia has arrived in Los Angeles and will be attending a Beethoven performance. Chuck falls asleep and has a crazy dream, involving General Beckman with cymbals, Beethoven, and Daniel Shaw delivering Zamibian food to Chuck's front door. Chuck freaks out and shoots Shaw, only to wake up and realize it was all a dream… or was it?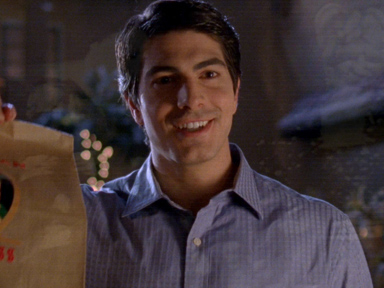 Chuck believes his dream was trying to tell him something and calls an emergency meeting with Sarah, Casey and General Beckman. Chuck believes his dream told him that President Kuti will be assassinated by a member of The Ring at the Beethoven concert. General Beckman knows what she has to do, and orders Chuck to see a CIA therapist in fear that Chuck's dreams are affecting his work and the team's.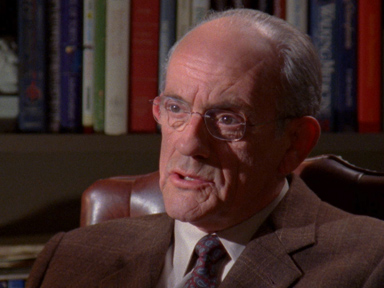 Chuck meets with Dr. Dreyfus (Christopher Lloyd) and he talks about how Sarah doesn't say, "I love you" to him. Dr. Dreyfus tells Chuck that the dreams he has are products of his subconscious interacting with the Intersect. For the first time, Chuck learns that the Intersect comes along with a host of side effects, one being insanity. However, Chuck is still convinced that something bad is going to happen to President Kuti at the symphony.
Although Chuck does his best to convince Dr. Dreyfus of his sanity, the good doctor removes Chuck from duty for the time being. Awesome is on the mend from his "malaria" and Ellie returns from the pharmacy to give him medicine. She runs into Casey who suggests snake herbs as a perfect remedy, however, Ellie still thinks Casey is strange and politely ignores him. At home, Chuck lies to Sarah and says Dr. Dreyfus told him he was fine.
At the Buy More, Morgan notices something is wrong with Chuck. Chuck confesses to Morgan that he's been having crazy dreams and that General Beckman made him go see a doctor. But Chuck is convinced his dream means that President Kuti will be assassinated tonight at the Beethoven concert. Morgan, as Chuck's best friend, believes him and helps out by getting tickets and tuxes for the symphony.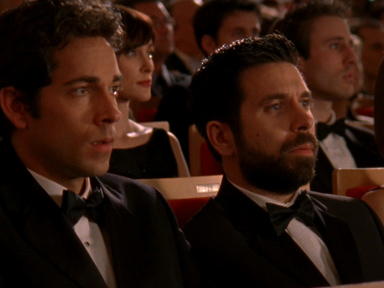 At the Beethoven concert, Morgan and Chuck keep their eyes on President Kuti to make sure nothing happens to him. Morgan talks to Chuck about Anna, but they're not there to talk about their love lives, they're there to make sure President Kuti doesn't get killed.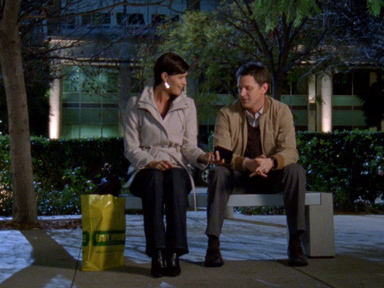 Justin tells Ellie that he works for the CIA and he needs to talk to her about her father. He lies and says Casey is a threat to her dad. He also tells her to keep everything a secret because if she were to tell Chuck or Awesome about any of this, they would think she was crazy. Back at Castle, Sarah and Casey realize that Chuck has gone to the symphony with Morgan to try and prove them wrong about President Kuti. They immediately rush to the rescue.
At the concert, Chuck has fallen asleep and is having another dream. This time he is alone on stage and he sees a bloody Shaw. Then he realizes that Dr. Kowambe, a scientist, is the real threat to President Kuti and that he plans to slit the President's throat during the symphony. Chuck needs to get to the balcony as soon as possible before the assassination occurs.
Sarah and Casey arrive just in time to see Chuck running toward the balcony. Chuck convinces Sarah to trust him, while Casey sedates Morgan. Chuck does a body search of Dr. Kowambe but doesn't find anything, instead, he flashes on Kowambe's tooth that has Ring intelligence. Chuck, out of desperation to prove his sanity, punches Dr. Kowambe in the mouth and knocks out his tooth (then grabs it when no one is looking). Chuck rants and raves like a lunatic and gets carried away to the psych ward. Unfortunately for him, no one believes he's not crazy.
General Beckman chews Casey and Sarah out for Chuck and Morgan's actions the night before. Sarah's worried about Chuck and learns that Dr. Dreyfus believes the Intersect is overwhelming Chuck's brain. This means Chuck's mental deterioration may be unavoidable. Sarah's visually upset, but Casey tries to make her feel better by suggesting they pay Chuck a visit at the hospital.
Chuck can't believe he's a patient in a psychiatric ward and meets another patient, Merlin, who is very much mentally unsound. Chuck soon realizes he is in a CIA facility where everyone used to be a spy: some have been waiting for their team to come for them for over 10 years. Later, Ellie visits Casey and notices guns in his closet. When she runs to tell Awesome, Awesome keeps Casey's cover, but this only makes Ellie believe Justin more.
Sarah and Casey visit Chuck and he sneaks the tooth to Sarah for her to get it analyzed in the lab. (He had been hiding it in his mouth all this time). Chuck is still convinced that Dr. Kowambe's tooth holds Ring intelligence. As Chuck puts it, "The truth is in the tooth." Chuck pleads with Sarah not to give up on him and she swears she'll get it tested.
Back at Castle, Sarah is disheartened to find he tooth is just a normal human tooth. In the Buy More, Morgan is worried about Chuck, so Casey tells him what's been going on. Anna finds Morgan to talk to him, but after hearing the news about Chuck, he blows her off again. Later on, Sarah calls Chuck and tells him the tooth is human. Chuck begins to accept that he may be losing his mind.
Dr. Kowambe and his men visit Chuck and force their way into the hospital. This means Chuck was right, Dr. Kowambe is a bad guy – but no one else knows! Sarah visits Dr. Dreyfus and pleads with him to let her see Chuck, because she loves him. Dr. Dreyfus tells her she should let Chuck how she feels. However, Sarah isn't the only one who wants to help Chuck; Casey is at Dr. Dreyfus's house too.
Chuck tries to make a run for it; Dr. Kowambe captures him and the villain admits that Chuck took the wrong tooth. The fake one is in the front of Dr. Kowambe's mouth. Chuck's happy to hear this because it means he's not crazy. Dr. Kowambe wants to know how Chuck knew about the secret intelligence. He injects Chuck with Tetraclydine, a psychotropic cocktail to get Chuck to tell him the truth. And after that, Dr. Kowambe will kill him.
Chuck is able to make a run for it, but the effects of the drugs are making him lose his balance. However, Chuck skill flashes on kung fu and tries to fight Dr. Kowambe and his men but to no avail; the drug has taken over his coordination. Just then, Merlin and the other crazy agents get ready to attack but are taken out by tranq guns. Things don't look good for Chuck and he passes out on the floor. Sarah, Casey and Dr. Dreyfus come to save the day right in time.
General Beckman apologizes to Chuck for not believing him and finds out that Dr. Kowambe was illegally harvesting human organs, experimenting with genetic manipulation with the intent of selling this information to The Ring. Chuck makes another visit to Dr. Dreyfus to get his clean bill of health, but Dr. Dreyfus warns him that his dreams are proof of the stress the Intersect puts on his brain, which will eventually lead to serious mental deterioration. Time will only tell if Chuck will be okay.
Dr. Dreyfus suggests that Chuck tell Sarah about the risks of the Intersect, but when Sarah finally says to Chuck that she loves him, he chooses to keep it a secret. Meanwhile at the Buy More, Anna Wu wants Morgan back because he's been ignoring her, but Morgan rejects her. Justin fools Ellie into getting in touch with her father. Later that night Chuck has another Shaw dream, and this time the bloody bullet holes in Shaw's chest are gone, which means, in his dream at least, that Shaw could still be alive.
If you love Chuck please remember to make Chuck a trending topic on twitter, just add #savechuck  on all your posts Monday nights and write NBC to tell them how much you love Chuck.  I hope you enjoyed this recap!  Please leave comments here or at twitter for me, I appreciate the feedback..
Please feel free to share this article with your friends, co-workers and or family and leave your comments! We look forward to you visiting our dedicated review and analysis web site here in the future! Or as many of our readers and visitors often do, visit WHR on Twitter, or visit me on Twitter by clicking the text links or images avatars in this news story. I and TeamWHR look forward to Seeing You on The Other Side!"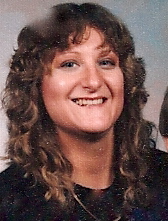 Ceramicat