This is just a short report to get you hooked and interested into my little section of the science fiction convention world known as SciFi on the Rock! One of the nicest things about this convention is the intimate nature of the event.
On Sunday April 18, 2010 I attended this great convention. I was dropped off at the Holiday Inn by my dad and with my backpack camera's new laptop in tow to get registered with the management of SciFi on the Rock as Credentialed Press for the WormholeRiders News Agency. Carrying the back pack and laptop and other equipment around for 9 hours was not easy let me tell you.
SciFi On The Rock was attended by more than 1,300 visitors, but when compared with the larger conventions where standing in line for hours for autographs and photo ops are the norm, I am happy to report that we suffer from no such situations. It is a nice event and I hope that after you read all my reports, you may elect to visit St. John's next year.
When walking into the double sliding doors of the convention hotel, I was met with this big sign. Do any of you know what it really is of and what it is from? Oh and the answer is NOT Star Trek. Guess again! 😛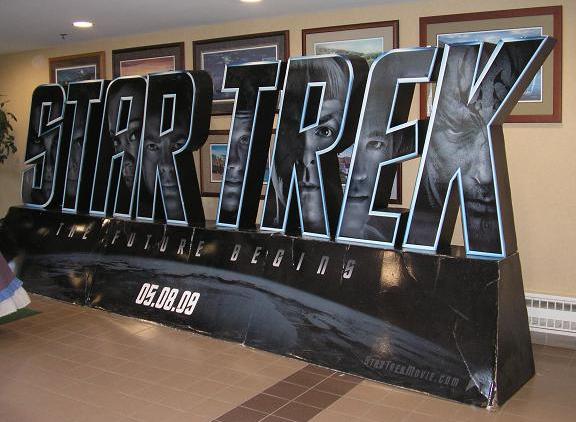 During the registration time, I was greeted by some of the wonderful team from the SciFi on the Rock organising committee.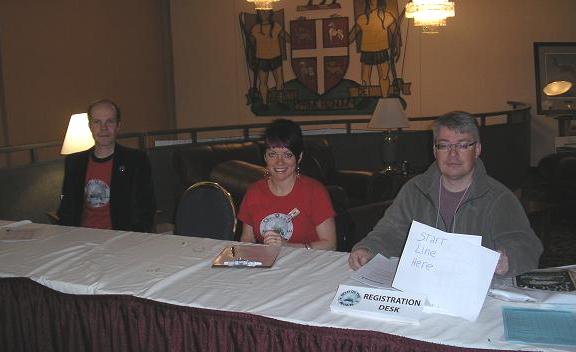 I arrived early as should all convention goers and I decided to mope around a bit. Why? Because at 9:00 AM on a Sunday, there was not really a whole lot going on. After registering, I ventured downstairs to see what other venues were getting set up for a day of science fiction convention fun at SciFi On The Rock featuring Casey Biggs (Damar in Star Trek Deep Space Nine, X-Files), Max Grodenchik (Rom from Star Trek Deep Space Nine) and Nalini Krishan (Star Wars Attack of the Clones and Star Wars Revenge of the Sith). More on each of them in my next report.

After surveying the situation, I then met up with my cousin, Carson. No not Dr. Carson Beckett from Stargate Atlantis, but every bit as as nice. Carson is one of the guys who set up Newfoundland's West Coast Con last year.  He's got his second convention one coming up in October 23 – 24, 2010 .  Please check out his web site and see what exciting actors he's got lined up to visit his side of Newfoundland.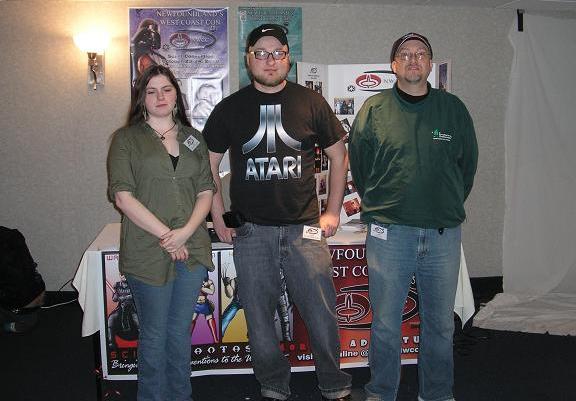 Then I met up with Matt and Ellen, two wonderful and nice authors from here in St. John's.  Check out the site, I'm still reading their novel BLACK WOMB. It is a very interesting read.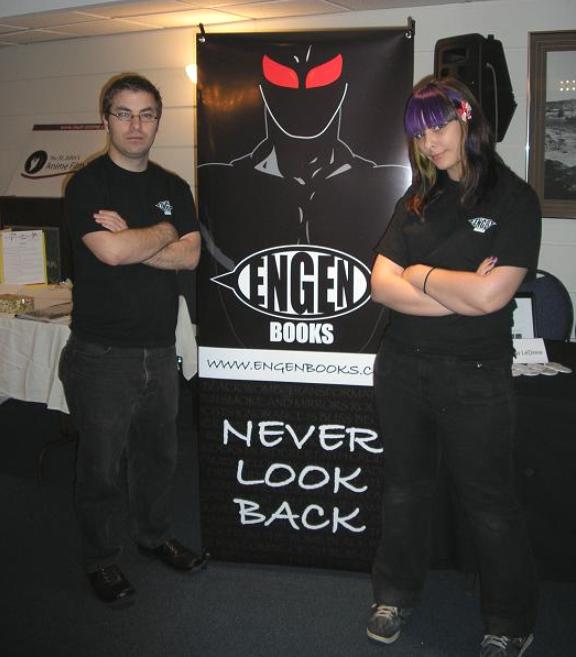 I shall conclude this daily report with a picture I observed that reminded me a lot of David Hewlett. Naturally I had to purchase picture, and so would you when you you will see why.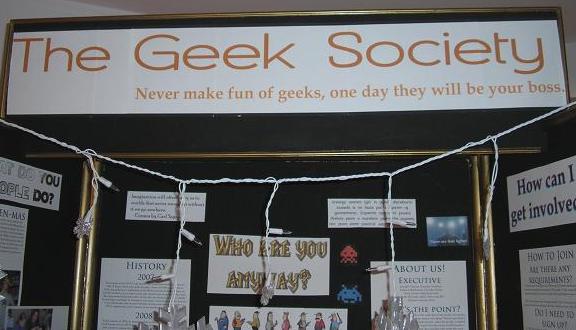 This is just a small taste of what I seen.  I will be writing a detailed reports and be posting video of the SciFi on the Rock convention panel special guest in the near future I covered for WormholeRiders. Check back soon for lots of fun with Nalini, Casey and Max.
KarenFord1