Hey V Series Fans,

Well, well, well… Tonight is the night when we find out about "John May". Based upon the episode name that is no spoiler. We include a few images from tonight's forthcoming V episode John May for your reading and viewing pleasure.
As is our tradi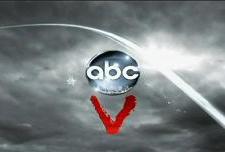 tion for pre reviews, this will be a minimal spoiler or spoiler free pre air review depending on your perspective about such things. If you consider released trailers and interviews spoilers, you should read NOT this. The trailers which do contain some spoilers as released by ABC indicate that we will finally learn about who John May is.
When we last left V Series, poor Georgie (David Richmond-Peck) was about to be tortured under the orders of Anna Visitor after being caught as a decoy when allowing Ryan Nichols to escape detection and return to Earth to help the Fifth Column Resistance and the human Freedom Fighters.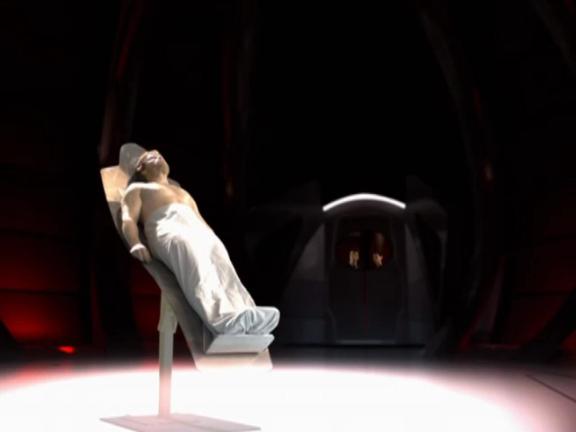 WHR is hopeful that the interview with South African native Laura VanDervoort when she recently stated "someone is going to die" (in V) is not a beloved character. No one knows as of this report, but many certainly hope it is not Georgie portrayed by David Richmond-Peck. David  is a superb actor and there is already talk in various circles that should Georgie die, there will be a Sixth Column created by the fans!
For those of you who are V addicts all I can is that it has been a long time, but John May has never been forgotten, particularly by the evil Anna and her V agents whom have been ordered in the last episode to hunt down the lizard fugitive after seeing the term "John May Lives" plastered brazenly in a manner surely designed to irk the ire of Anna and her evil minions!
Who is John May? Well if you do not know, this reporter is certainly not going to spoil the fun for you. It is simple

really, tune in to ABC at 10:02 PM East or West and watch the fun unfold before your very eyes! And when we talk about fun, it is more than apparent that ABC / Disney and the great folks at Warner Brothers production facilities in Van

couver have definitely pumped up the volume on V!
There have been a lot of rumors surrounding V having troubles. Do not believe them. Based upon the pre air digital materials WHR has been fortunate enough to have access to, such accusations are wrong, dead wrong! Our sources indicate that the hiatus from between the first four episodes and the current seventh episode "John May" were a solid investment "in the bank" for V fans!
I for one have waited patiently for nearly 30 years to see Kenneth Johnson's creative genius and his V dream re-materialize through the decades on our screens today. Now under the able stewardship of ABC / Disney, Ronald D. Moore, and his new team of experts, these are who are in charge of the series.  And what a series it is. V Series!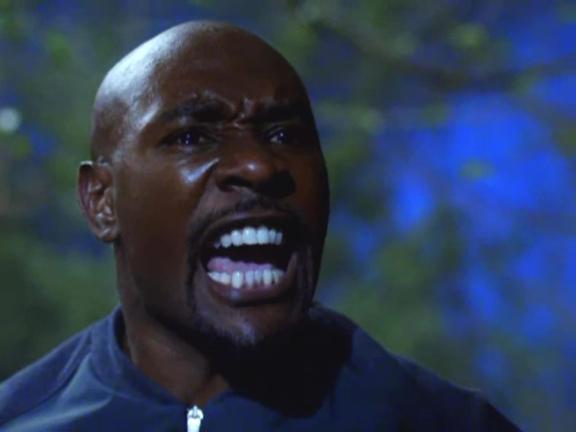 WHR would love to share with you the details of what the dickens is going on behind the scenes, but that is a surprise best left to TPTB. What we can say is that the surprise is just  about to BURST upon the world of V fans!
What we can share with you is the phenomenal success of V from ABC and confirmed independently by WHR!
"Opposite originals of CBS' "The Good Wife" and NBC's "Parenthood," ABC's "V" landed at No. 2 in the 10 o'clock hour among young Adults (AD18-34/AD18-49), while ranking No. 1 in its slot for the 2nd straight week across all key Men (M18-34/M18-49/M25-54).  "V" continued to deliver ABC's strongest series numbers in the hour this season among Adults 18-49.   * "V" greatly improved the time period year to year for ABC over original drama programming on the year-ago night, jumping by 50% among Adults 18-49 (2.4/7 vs. 1.6/4 – "Cupid"). "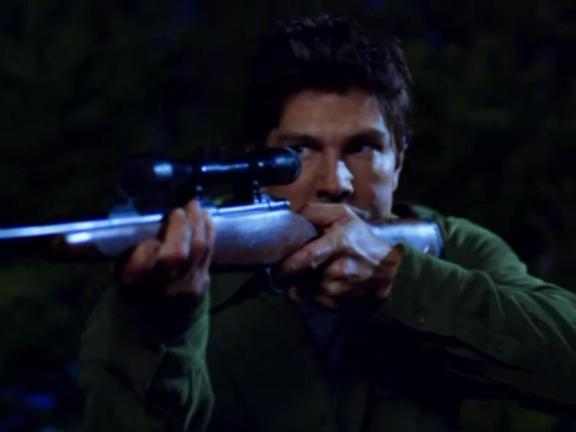 Back to V series episode seven, John May. In tonight's episode you are going to find out all about the elusive John May and what the heck he is up to here on the planet Earth. Even the evil Anna and her top minion the dastardly Marcus may be unable to stop the likes of this fugitive (in the perspective of Anna and the V's).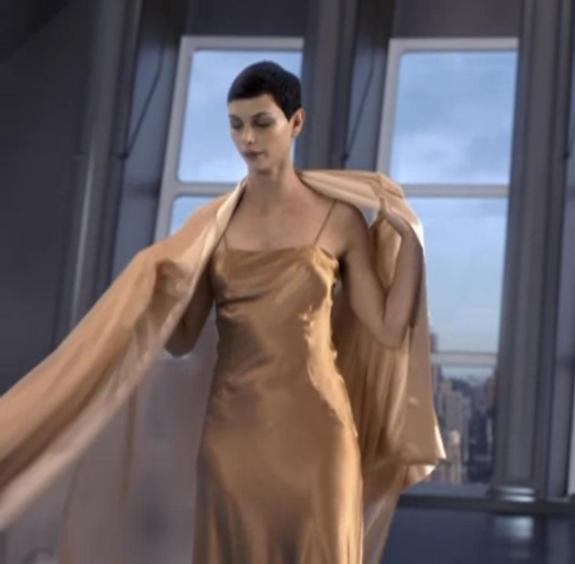 Obviously cast as a Fifth Column Resistance figure, John May will delight those who fight for humanity against those who would enslave our planet. Infamous among the V's, John May is surely destined to play a major role in our fight for freedom. When you see John May for your self you will know precisely what I mean!
Also of interest in released promotional trailers is that our erstwhile hero in the making, Chad Decker, appears to finally be coming to his senses and is doing a "double take" about his support of the V's and their so called "We Are of Peace" mission here on Earth.
As Kenneth Johnson portrayed in the original V, a news person finally wakes up to the disaster about to befall mankind. In the new vision of V, the same transformation is about to take place. However much I am a fan of the original and always will be, the new news media figure has transformed in a much more subtle fashion.
That is not to say that the original "did it wrong". Quite the contrary! The original was a different story perfectly suited to the time with faster conversion of Mike Donovan. This was due in part to the fact that the original V was a mini-series versus the full episodic slow burn of V The New Series.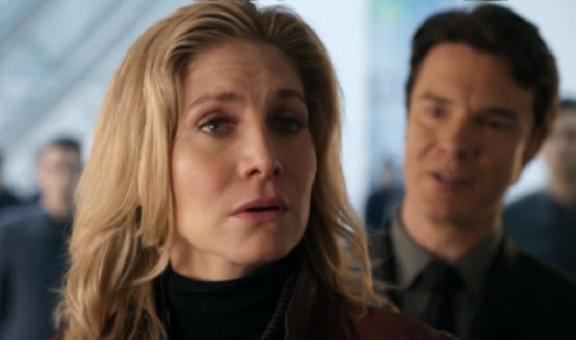 The same precept (awakening) holds true for the new V Series as it did in the original. We look forward to witnessing this transformation of Chad Decker over a longer period of time afforded by the fact that the new V was designed to be a complete series from its inception. Chad will certainly come to his senses in my humble opinion. We are likely to see interactions with the likes of Erica Evans, Father Jack, and Ryan Nichols to this end.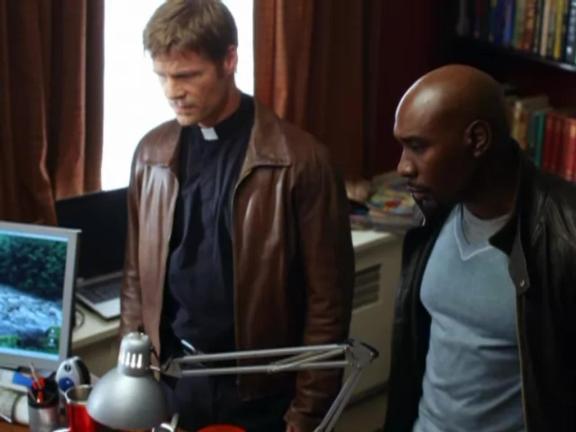 Lastly we will touch upon the very lovely and equally evil Lisa portrayed by beautiful and talented Laura VanDervoort. In "John May" we will see a softer and much more alluring Lisa on a mission at the behest of her mother Anna portrayed by the absolutely fabulous queen of evil, Ms. Morena Baccarin.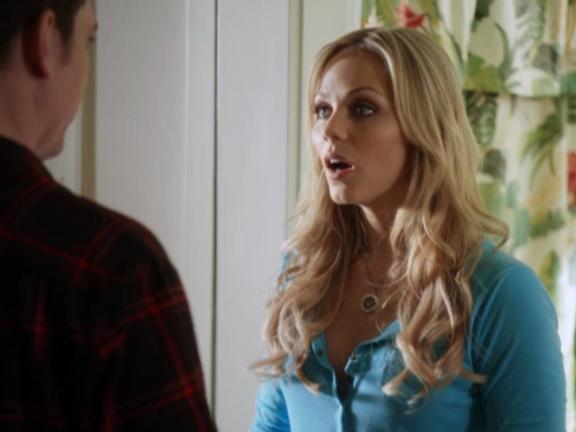 Lisa's new look is wonderful and we cannot wait to see how in "John May" she plays it all out!
Tune in tonight and every Tuesday night to ABC at 10:00 PM to witness for yourself  as this richly talented ensemble cast mesmerize and hypnotize you with the story of the pending downfall of human kind!
Thank you for reading and visiting WormholeRider News Agency. Feel free to leave a comment here or on Twitter by clicking my text links or avatar below.
Best Regards,
Kenn