Hello Lou Diamond Phillips fans!
On April 16, 2010, a new film called "Transparency," starring Lou Diamond Phillips will be previewed at the Dallas International Film Festival.  It is a 96-minute action/thriller directed by Paul Inglis, produced by Matt Kelly, and also stars Estella Warren and Deborah Kara Unger.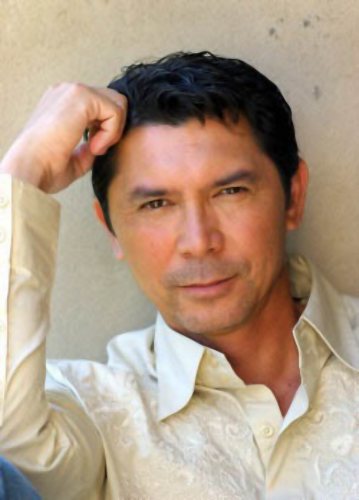 Summary of "Transparency":  "David's (Lou Diamond Phillips) life has been a nightmare.  Five years ago his daughter had been raped and brutalized by an unknown assailant.  The emotional damage cost him his marriage.  In trying to move on, David finds work as a security guard but during a routine security inspection, David finds a trafficked girl from Russia.  She had been brought into the country against her will to be used in a prostitution ring.  As he uncovers more about the people he works for, David must find a way to save the girl and get out alive."
Yvonne Phillips, Lou's wife, and their daughter, Indy, also make an appearance in the film according to Lou's Twitter feed.  The cast list appears to be a Stargate reunion!
Among the actors in the film are:
Aaron Pearl (Fringe, Battlestar Galactica, Stargate SG-1 [as the young George Hammond])
Jordana Largy (Flashpoint, Psych)
Kendall Cross (Caprica, Stargate SG-1 [as Julia Donovan])
Michael Kopsa (4400, Eureka, Stargate SG-1 [as General Kerrigan])
Dariya Parakhnevych (multiple films produced by the Vancouver Film School)
Vitaly Kravchenko (The Chronicles of Riddick, Stargate SG-1 [as Lt. Marchenko])
Emma Lahana (Psych, Stargate Atlantis [as Ava Dixon])
Jonathan Walker (Flash Gordon, Shooter, Stargate SG-1 [as Ta'Seem])
Matt Kelly (Fringe, Supernatural)
Adrijana Blauhorn (a newcomer)
Anja Savcic (Supernatural, Bionic Woman)
Alberta Mayne (Fringe)
Emma Sutton (a relative newcomer)
Anna Galvin (Mrs. Armstrong from SGU, Shannon Adama of Caprica, Stargate Atlantis)
Aleks Paunovic (SG-1 as Shaq-rel, SGA as Rakai, BSG, Human Target)
Dan Payne (SG-1 as a Kull Warrior, Sanctuary, SGA in several episodes of various characters)
The movie will show on Friday, April 16, 2010 at 10:30 p.m. at the Studio Movie Grill, 11170 North Central Expressway, Dallas, Texas.  Lou plans to be there at the screening.  Tickets are $10.00 (a bargain if you ask me!). Click the image to the left to purchase tickets.
I'm calling on all Lou Diamond Phillip fans and Stargate Universe fans who live throughout Texas, Louisiana and Oklahoma to make the journey and give our Colonel David Telford from Stargate Universe some support.  I will be bringing you a report from the festival along with pictures and we will post them here on WormholeRiders.  Stay tuned!
PBMom