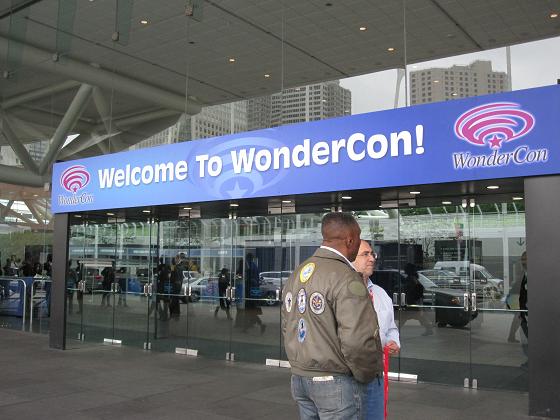 Hey WonderCon Fans!
Very Happy Easter Day wishes from Team WHR (to all who celebrate)!
It was an early morning start for me. I was able to convince my friend, Ginger, to come along

for the day. Once inside we waited in line at the Esplanade Ballroom of the Moscone Center South in San Francisco. WonderCon scheduled back-to-back panels. The panels would run nearly all day. My job today was to report on as many of the panels as I could. I must admit to my glee this was the first time I was ever able to sit front row center for any panel, but first I visited Adam Baldwin of Chuck and Stargate at his booth in the exhibitors hall!
WHR will be reporting live from the Chuck and Human Target panels TODAY Sunday April 04, 2010! The Chuck panel cast features Adam Baldwin, Joshua Gomez and the fabulous Zachary Levi! The Human Target panel will have appearances by Fringe star Mark Valley, Jonathan Steinberg and Jackie Earle Haley! Detailed reports will follow.
First up was a sneak peak of the premiere episode of ABC's Happy Town. According to the producers the show was inspired by Stephen King's novel, Salem's Lot, as well as the show Twin Peaks. So you can expec

t it to be anything, but a happy town. There is a lot of to follow in this episode. Little hints about whom or what is going on has me a bit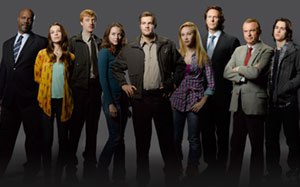 intrigued as far as where the producers are taking the storyline. I cannot reveal much other than to say you should watch the premiere episode and see for yourself. The Q&A panel had cast members Geoff Stults (She's Out of My League), Amy Acker (Dollhouse), and M. C. Gainey (Lost) and producers Josh Appelbaum (Mission Impossible IV), André Nemec (Mission Impossible IV), and Scott Rosenberg (October Road). April 28, 2010 is the premiere of the new series. To learn more about Happy Town and main character Sam Neill check out this link: http://abc.go.com/shows/happy-town
The ballroom was completely filled its 3,500 capacity for the Disney and Pixar panels with well over that number

including standing room only attendees. One of the panels that really got me excited to watch was Disney Pictures' Prince of Persia: The Sands of Time. On the panel was Jerry Bruckheimer (producer), Mike Newell (director), Jake Gyllenhaal (actor, "Prince Dastan"), and Jordan Mechner (screen story and game creator). WonderCon is Jerry Bruckheimer's first ever convention

he has done. What a way to break into your first convention. We were treated to two scenes from the movie and were given some great behind-the-scenes talk about each of scenes. I have watched many of my family and friends play the game, so I was glad to see one of the scenes looked just like the game. Prince of Persia debuts in theaters on May 28, 2010. Don't miss it! For the Prince of Persia: The Sands of Time trailer check out the link: http://disney.go.com/Disneypictures/princeofpersia/
The last Disney Picture up for the day was The Sorcerer's Apprentice. The panel had

once again Jerry Bruckheimer (producer), Jon Turteltaub (director), Nicolas Cage (actor, "Balthazar Blake"), Jay Baruchel (actor, "Dave Stutler"), and Teresa Palmer (actress, "Becky"). We were given the opportunity to watch two scenes from the movie. Nicolas Cage had laryngitis so he did his best to answer questions. I think he did a nice job and he seemed to have fun joking around with fellow cast member Jay Baruchel. Jon Turtletaub was just as entertaining as Nicolas Cage and Jay Baruchel. He kept the panel lively and had the audience laughing quite a bit. I must say I am looking forward to the movie premiering on July 16, 2010. To see the movie trailer check out the link: http://disney.go.com/disneypictures/sorcerersapprentice/
Pixar was up next with a sneak peek of Toy Story 3. Director, Lee Unkrich came on stage to introduce Jon Ratzenberger to do a short Q&A. S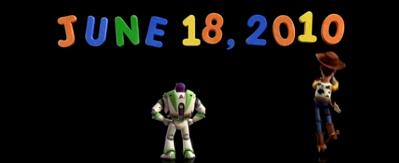 hortly after Lee did an experiment to what it is like to do a voice over for a movie like Toy Story 3. Let's just say it was quite entertaining. The panel had Lee Unkrich (director), Jon Ratzenberger (actor, Hamm the Piggy Bank), Kristen Schaal (actress, Trixie), and Jeff Garlin (actor, Buttercup/Twitch). L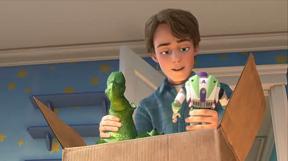 ee told us that the movie is just weeks away from being completed. The panel was very entertaining especially answers that Jeff Garlin gave. You will all have to wait for the detailed report to understand what kind of fun he was having. Toy Story 3 premieres on. Click the link fFor the trailer and more information on Toy Story 3 check out this link: http://disney.go.com/toystory/
The last panel I attended for the day was for Resident Evil: Afterlife. The panel had Paul W. S. Anderson (director), Milla Jovovich (actress, Alice), and Ali Larter (actress, Claire Redfield). We were shown the 2-D version of the trailer. I could feel the fans were excited over the trailer. This is the fourth installment of this franchise and it does not seem to be slowing down. Milla talked about how she has been doing the Resident Evil franchise for 10 years now and has enjoyed it. Ali talked about how she enjoyed learning to get fit and trained for the part, especially shooting the guns. Resident Evil: Afterlife will debut in theaters on September 10, 2010.
Afterward my friend Ginger and I got to roam the HUGE Exhibition Hall. Some aisles felt like Los Angeles traffic during rush hour. One particular booth, Froggy's Photos, caught our eyes. Signing at a tables were Lindsay Wagner pictured below,  James Marsters (Buffy/Angel) recently seen in Caprica, Brent Spiner (Star Trek: TNG), and John de Lancie (Star Trek: TNG). I got myself a paid photo op with both Brent Spiner and John de Lancie. The picture turned out great! Both were funny and nice as I remembered them (more images to be added later after WonderCon).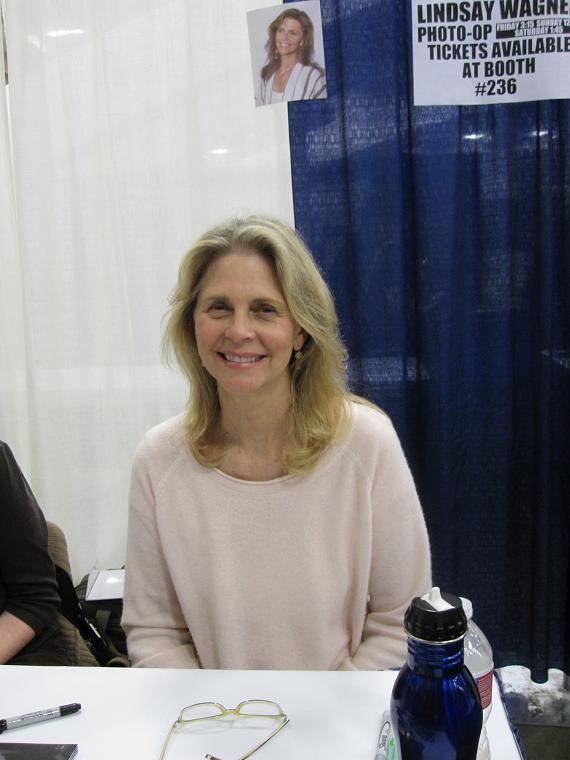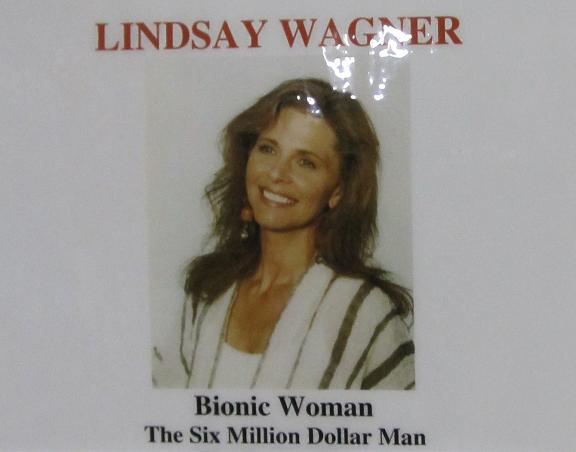 Ginger and I spent the rest of the time strolling through the hall and snapping pictures of the many fans dressed in costume. You had characters from movies like Star Wars to anime characters. The cutest ones were the kids dressed as characters from The Avatar: The Last Airbender series. Unfortunately, the ones I took turned out blurry. But take my word for it they were cute. I really love how the fans really take the time to get their costumes ready for conventions.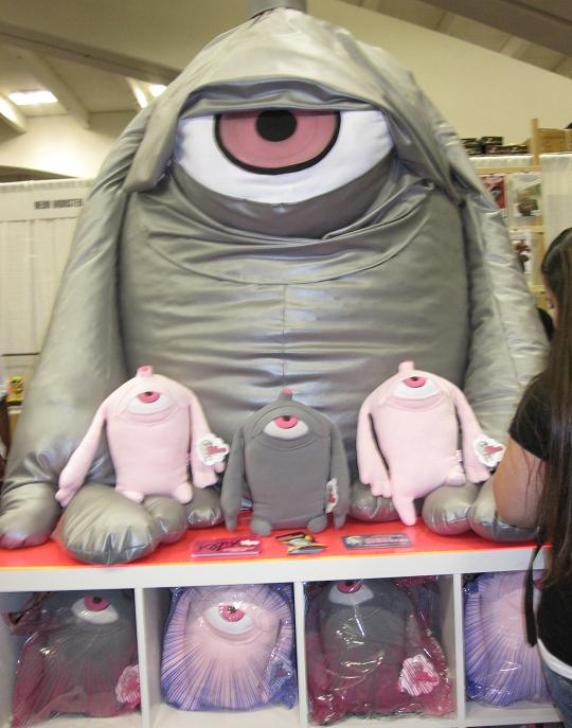 A more detailed report will be posted once it is ready to roll. The last day of WonderCon and this reporter needs to get some much needed rest. I have included only a couple of images and will add more later since it is time for WonderCon Sunday.
Please feel free to share this article with your friends, co-workers and or family and leave your comments!
We look forward to you visiting our dedicated review and analysis web site here in the future!
Or as many of our readers and visitors often do, visit WHR on Twitter, or visit me on Twitter by clicking the text links or images avatars in this news story.
I and TeamWHR look forward to Seeing You on The Other Side!"
SciFiFanGirl616