Hey Convention Fans,
Today April 02, 2010 marked the opening day of the fantastic WonderCon

convention in San Francisco. SciFiFanGirl616 arrived about an hour before Press Registration time and to get the "lay of the land" at Moscone Convention Center in San Francisco. Good thing too as the place is huge covering a long city block square and that is only the Moscone South building! Not as large as Comic-Con, WonderCon is one of the largest conventions in the world with over 34,000 attending in 2009!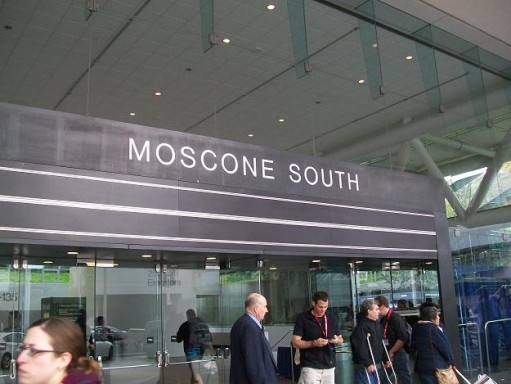 Conventions are always fun but exhausting. I write this report after a long day of fun and excitement in covering WonderCon event. I arrived later having been working on some new projects for WHR and other matters. It was a rainy day in the San Francisco Bay Area, but the climate in the Moscone Center was brilliant with television and movie stars attending this delightful and wonderful convention!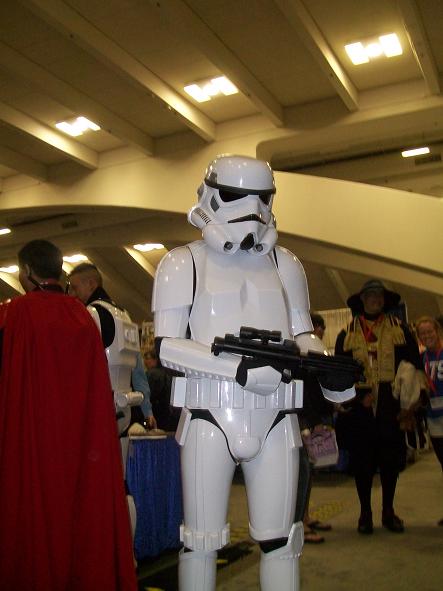 WonderCon is not just about science fiction. WonderCon is produced by the same great team of people famous for the worlds largest convention held in  San Diego, ComicCon fame where WHR will also report on later this year, WonderCon is a smaller version by about half or 40% of ComicCon San Diego. Featured are Comics (naturally), electronic gaming, masquerades, costumes, arts and crafts as well as panels of Hollywood Studio and Television guests which we will do our best to cover in the days ahead. Like many conventions of this magnitude, planning what panels and events to report on is an undertaking of its own.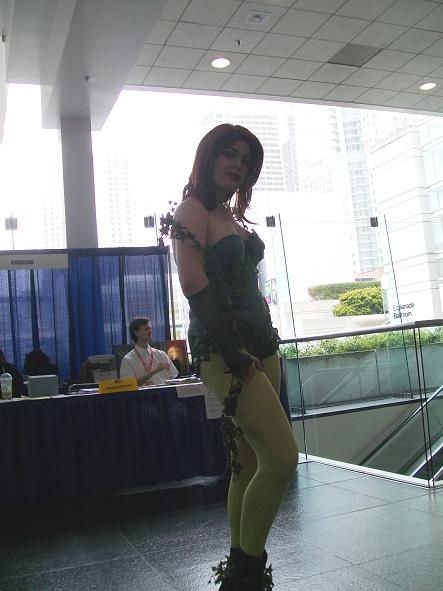 We will bringing you many pictures in the days ahead of the guests we were able to visit with. These stars included the likes of Adam Baldwin of Stargate SG-1 and Chuck shown below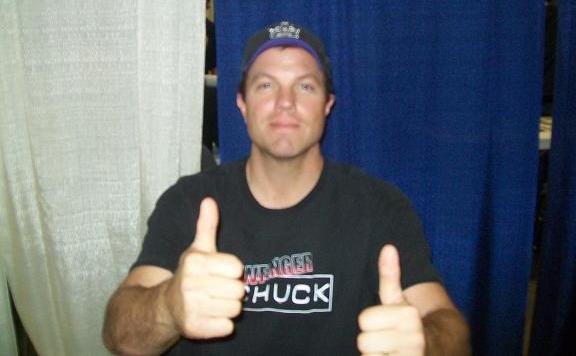 Also in the autograph area whom we met were the lovely Virginia Hey of Farscape and the James Bond movies, Herbert Jefferson Jr. and Richard Hatch of the original Battlestar Galactica series, Lindsay Wagner of Six Million Dollar Woman Fame, Acclaimed actor Richard Herd from The China Syndrome, the original V and many more roles, Chase Masterson of Star Trek Deep Space Nice, Suzie Plakson of Star Trek (not pictured), Helen Slater of Supergirl and Secret of My Success, Aaron Douglas of Battalestar Galactica, Lou Ferrigno of The Incredible Hulk, and many others WHR will visit with in the days ahead. Included below are images of the stars we visited Friday.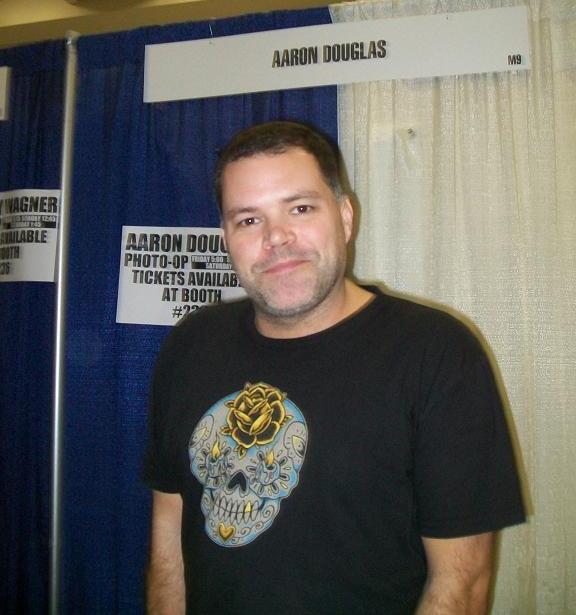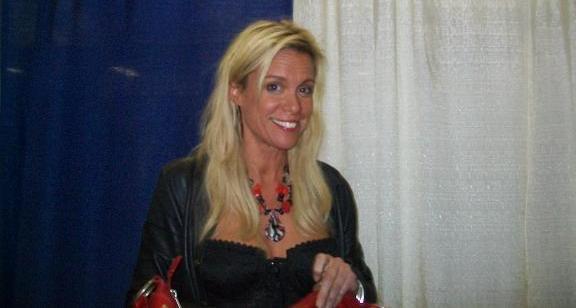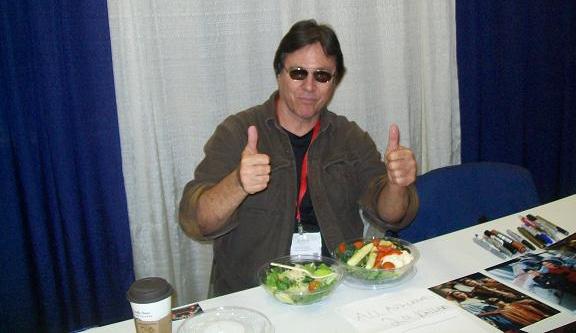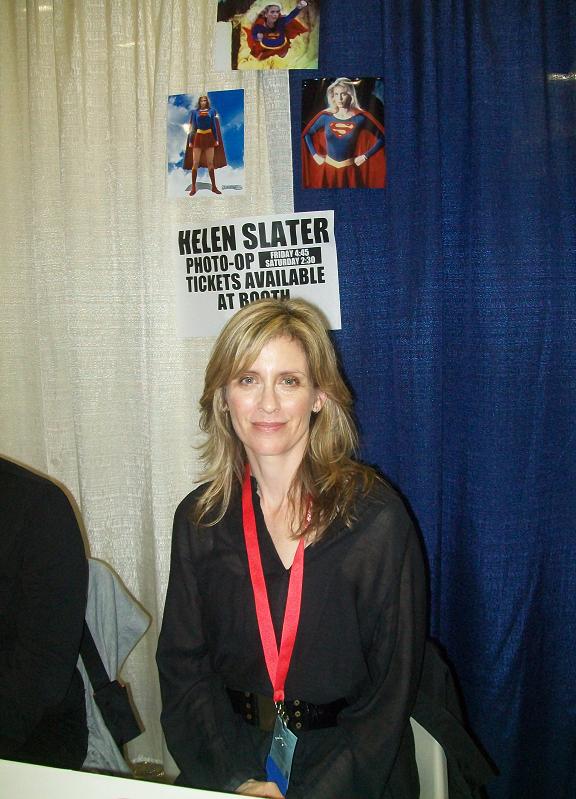 During SciFiFanGirl616's first hours at the convention she attended the panel appearance for Battlestar Galactica with none other than Richard Hatch, star of both the old and new version of the hit television shows as Apollo and Tom Zarek. We also spoke with Richard asking if Tom Zarek could actually be a hidden Cylon model and return in Carprica? We certainly hope so as Richard is a fabulous actor and a nice person! SciFiFanGirlFan616  will have a detailed report in the near future about Battlestar. I am told that the panel was exciting and a bit controversial as well. Stand by for details from SFFG616!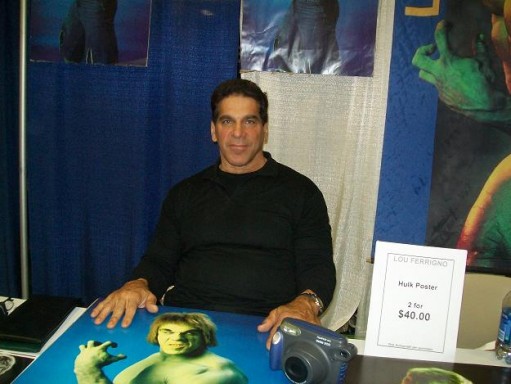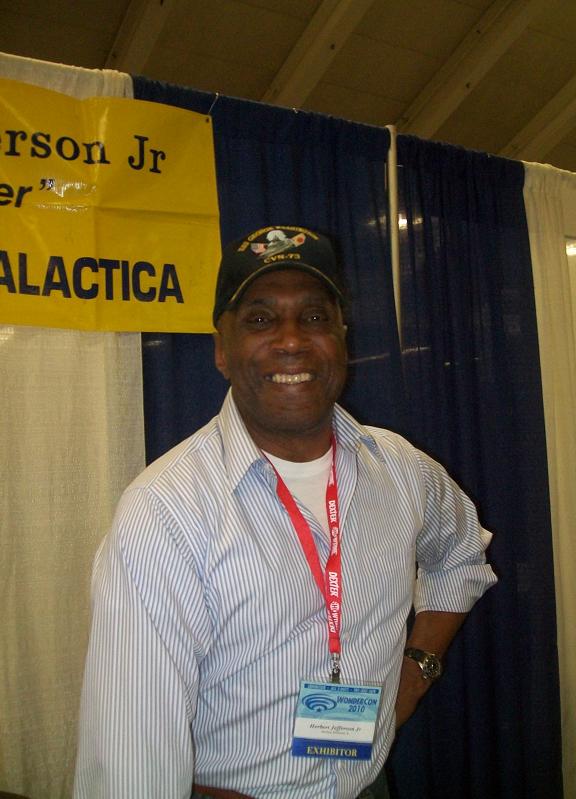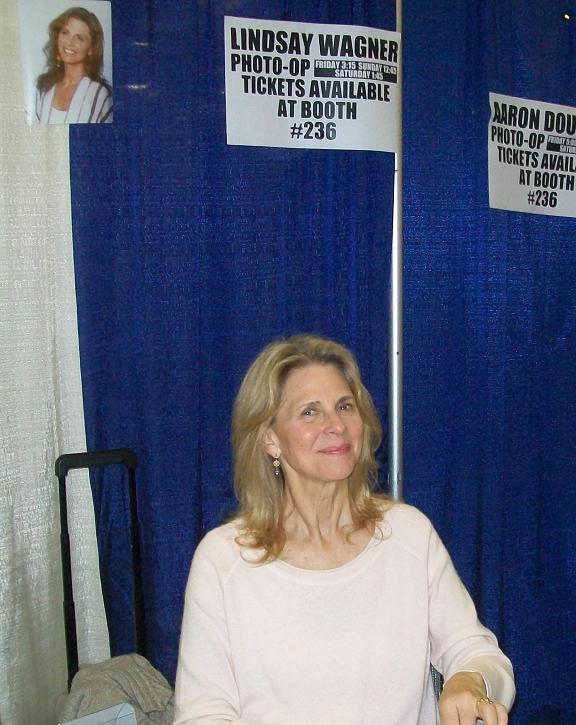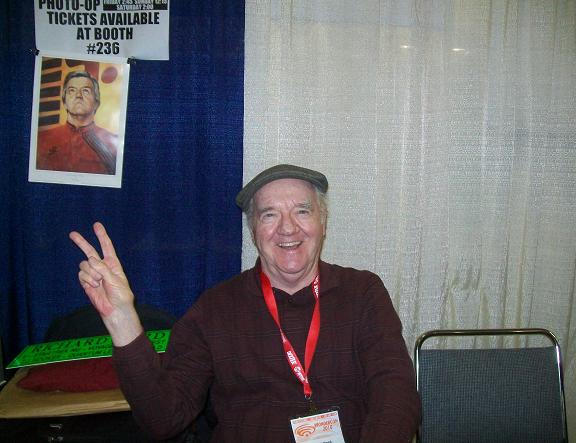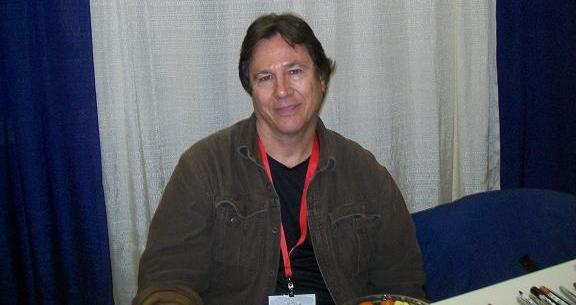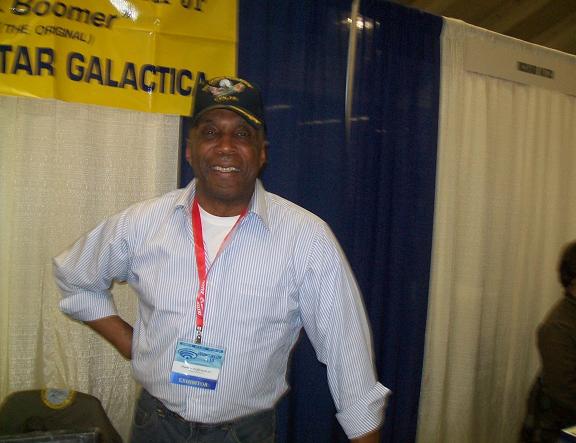 Day one was primarily for the attending Battlestar panel and to explore the mammoth convention center. we took time to make the acquaintance of several members of ComicCon International staff, visit the exhibitors and vendors area and discuss the plans for the big days at the convention, Saturday and Sunday. Below are images of happy convention going and often costumed WonderCon fans!.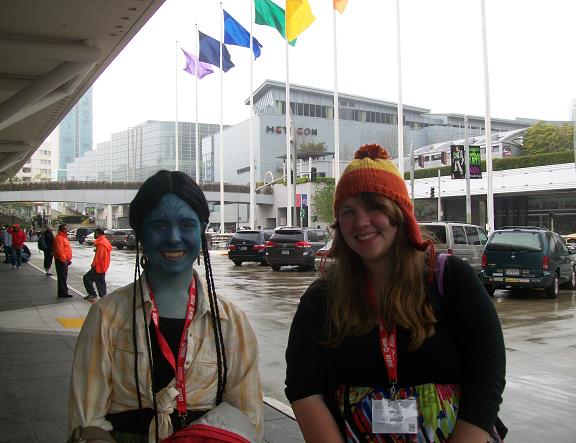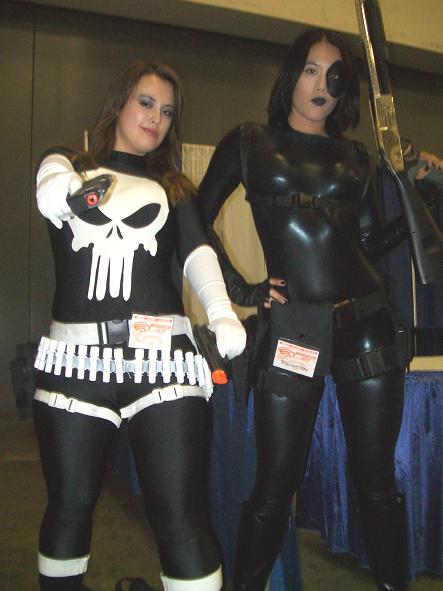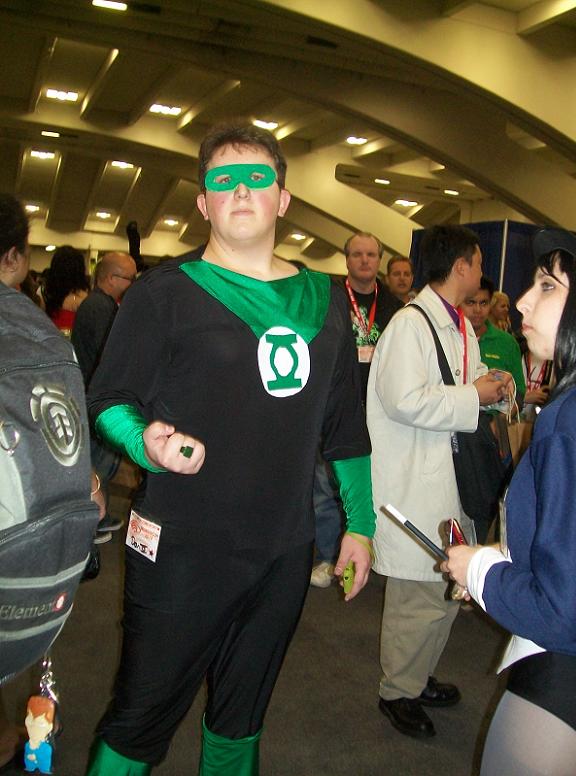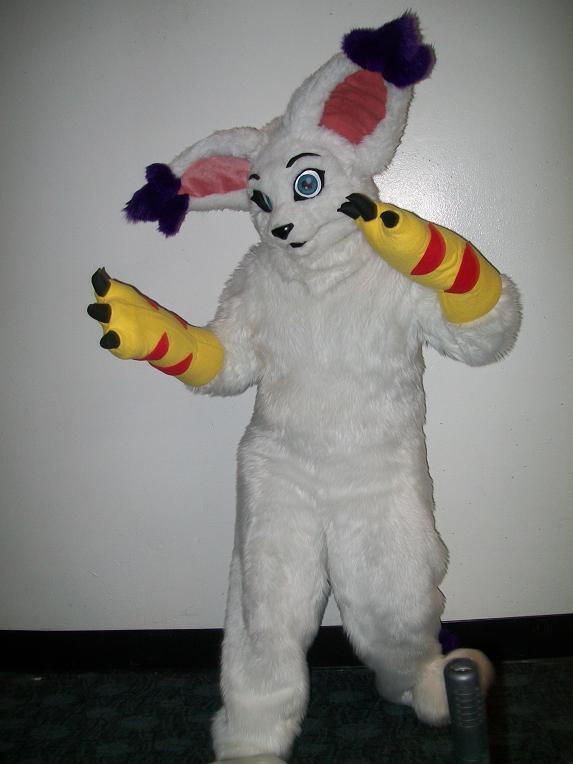 One of the most fun parts of the day was watching a Warner Brothers exclusive advance showing of next week's episode the hit series Fringe featuring Anna Torv, John Noble Lance Reddick, Joshua Jackson and Blair Brown. The episode "Olivia in the Lab with a Revolver' was excellent and I am convinced that all Fringe Fans will enjoy next week what our reporters were fortunate enough to view today!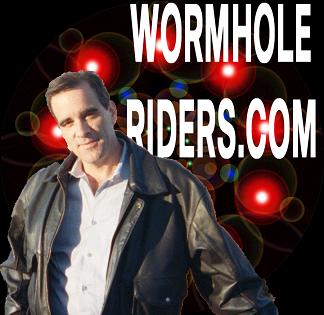 At after 3:00 AM, ir is time for bed to be ready for the fun that is just up ahead. WHR will be back with more daily reports on the fun of WonderCon and detailed reports after the convention on the focus of Wormholeriders, the television series which our news agency coves on an ongoing basis. We will also have a few surprises in the reports ahead on new areas of reporting that our supporters have expressed interest in.
Best Regards