Hey Sanctuary Fans!


Here is the great news we have all been waiting for, Sanctuary season three has entered production according to NBC Universal Publicity of New York City. Fantastic news since fans were left with a cliffhanger in Kali part two last season. WHR will have more detailed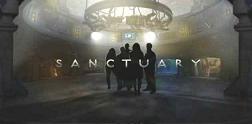 reviews and news analysis coming about Sanctuary in the near future. In the meantime, enjoy the sweet news discussed is the press release from NBC regardi
ng the commencement of production in Vancouver British Columbia.
Karen
March 17, 2010
SYFY'S SANCTUARY BEGINS PRODUCTION ON SEASON 3
NEW YORK – March 17, 2010 – Syfy's groundbreaking hit original series Sanctuary, commenced production on its third seaso
n in Vancouver on March 15. The one-hour drama's 20-ep isode season is slated to return to Syfy this fall.
Sanctuary is one of television's most groundbreaking series, shooting almost entirely on green screen. The series was the first television series in North America to use the RED camera exclusively, and its stunning visual effects were nominated for a 2008 Emmy Award.
Season three picks up from the adrenaline-fueled action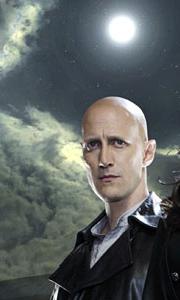 of season two, which raised the stakes for the brilliant scientist Dr. Helen Magnus (Amanda Tapping) and her team, who use their unique combination of instinct, medicine and cutting-edge science and technology to find and aid a clandestine population of beings that the world refuses to believe exist. Sanctuary also stars Robin Dunne as forensic psychiatrist Dr. Will Zimmerman, Agam Darshi as the quick-witted Kate Freelander, Ryan Robbins as tech wiz Henry Foss and Christopher Heyerdahl as the sinister John Druitt.

Created by Damian Kindler (Stargate SG-1, Stargate Atlantis), Sanctuary is produced in association with Syfy and is distributed by Tricon Films and Television. Season three of the series will be executive produced by Damian Kindler, Amanda Tapping, Martin Wood, Keith Beedie and Tricon Films.
Syfy is a media destination for imagination-based entertainment. With year round acclaimed original series, events, blockbuster movies, classic science fiction and fantasy programming, a dynamic Web site (www.Syfy.com), and a portfolio of adjacent business (Syfy Ventures), Syfy is a passport to limitless possibilities. Originally launched in 1992 as SCI FI Channel, and currently in 96 million homes, Syfy is a network of NBC Universal, one of the world's leading media and entertainment companies. (Syfy. Imagine greater.)