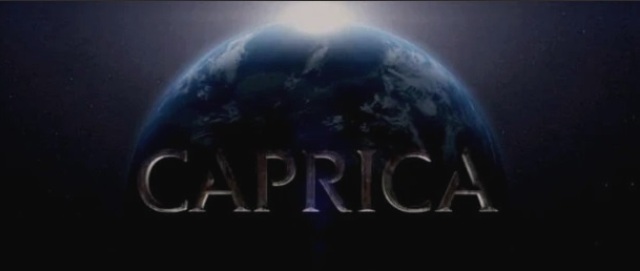 Hey BSG, Caprica and on-line gaming fans,
Here is the news we have been waiting for! A new online browser based gaming effort announced by NBC Universal using Battlestar Galactica as the reference material!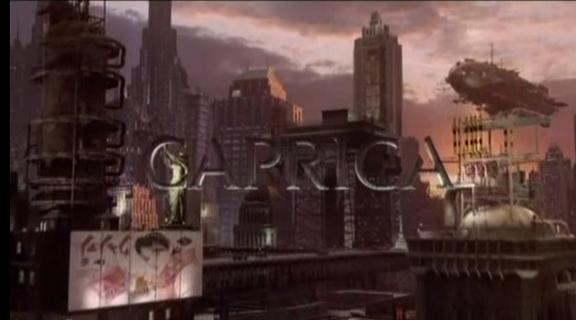 Can a MMOG version for a Caprica based game in New Cap City be not too far behind? NBC through their SyFy distribution strategy is well placed to support such an activity with a beloved series recently retired only to be continued with the hit prequel series Caprica.

Caprica airs weekly on SyFy at 9:00 PM Eastern/Pacific with a marathon of the series aired to date starting 11:00 AM Eastern/pacific this Friday March 12 2010. Click any image above to visit NBC or Caprica on SyFy. Enjoy!
NBC UNIVERSAL AND BIGPOINT ANNOUNCE FIRST EVER MMOG BASED UPON THE TELEVISION PHENOMENON, BATTLESTAR GALACTICA: BATTLESTAR GALACTICA ONLINE
NBC UNIVERSAL AND BIGPOINT ANNOUNCE FIRST EVER MMOG BASED UPON THE TELEVISION PHENOMENON, BATTLESTAR GALACTICA: BATTLESTAR GALACTICA ONLINE
March 09, 2010

NBC Universal and Bigpoint Announce Frakkin' Sweet 3D Browser-Based MMOG at 2010 Game Developers Conference Co-Development with Unity Pushes Visual and Technology Boundaries
UNIVERSAL CITY, Calif. – March 9, 2010 – The global market leader in browser-based

Massively Multiplayer Online Games (MMOG), Bigpoint, (http://www.bigpoint.com/) will be demonstrating the next generation of client-free PC gaming at Game Developers Conference 2010. Leading its product slate for 2010 will be Battlestar Galactica Online, a tactical space combat and adventure MMOG

based upon Syfy's Battlestar Galactica series. The game, inspired by one of the most popular science fiction series in television history, will launch worldwide exclusively this fall on Syfy.com for a 30 day period. The Unity co-developed MMOG will offer state of the art graphics that can be played directly in an Internet browser. The teaser website for Battlestar Galactica Online is available at http://www.bgo.bigpoint.com and Bigpoint will be discussing this announcement at booth 2038 at Game Developers Conference, March 9th-12th. Battlestar Galactica Online is licensed through Universal Partnerships & Licensing, on behalf of the NBC Universal Television Consumer Products Group.
Battlestar Galactica is the gripping saga of humanity's last remnants and their struggle to find a new home while fleeing from their deadly Cylon enemies. Redefining the space opera with its gritty realism, Galactica's intensity, issues-driven topicality, and command performances have garnered it numerous awards, including three Emmy? Awards and the prestigious George Foster Peabody Award. The show was recognized by the American Film Institute (AFI) as one of the most outstanding programs of the year two years running. The series was produced by Universal Cable Productions and executive produced by Ronald D. Moore and David Eick. The outstanding ensemble cast was led by Edward James Olmos, Mary McDonnell, Katee Sackhoff, Jamie Bamber, James Callis, Tricia Helfer and Grace Park.
"Battlestar Galactica is a supremely gameable intellectual property, with compelling character classes, a fantastic array of ships and weaponry, multiple worlds, and a dramatic storyline," said Bill Kispert, VP & GM, Digital Platforms, Universal Partnerships & Licensing. " We are excited to work with Bigpoint – and our partners at Universal Cable Productions and Syfy – to bring an epic, accessible, and 'always on' BSG experience to fans of the franchise and online gamers alike."
CLICK HERE READ ENTIRE ORIGINAL PRESS RELEASE:

Please feel free to share this article with your friends, co-workers and or family and leave your comments! We look forward to you visiting our dedicated review and analysis web site here in the future! Or as many of our readers and visitors often do, visit WHR on Twitter, or visit me on Twitter by clicking the text links or images avatars in this news story. I and TeamWHR look forward to Seeing You on The Other Side!"
Thank you.
Best Regards,
Kenn of #TeamWHR