Hey Jason Momoa Fans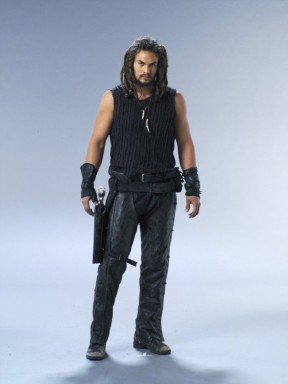 While I was pondering around on the IMDb website yet again, I happen to just do a search for Jason Momoa, a former regular for Stargate Atlantis as Ronan Dex, and came across some interesting information. Sometime this year, 2010, he will be in the pilot episode of "Game of Thrones." The Director is Thomas McCarthy with Writers David Benioff, George R. R. Martin and D.B. Weiss.
The plot is basically about kings, queens, knights and renegades use schemes and swords to battle for the throne. Upon reading more on that it comes across like King Arthur and the Knights of the Round Table type of feeling. And seeing as the Genre is Fantasy, only time will tell if this will be a hit. As of right now, there's nothing to show if Jason will be in more than one episode, but keep your eyes and ears open for this new show starting up soon in USA.
Although the picture I used of Jason is of him as Ronan Dex, by clicking on it, it will take you to the IMDB site of where I found this information.
Congratulations Jason!!
KarenFord1