Hey Fringe Fans!
Our thanks to the Fringe Folks at FOX Networks! Below is a preview of this Thursday's shocking upcoming episode "Jacksonville".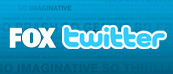 The WHR news analysis is that "Jacksonville" will return the story-line to the clash between Alternate Realities as both worlds prepare for a collision that could spell DISASTER. This is an episode no one should even think of missing! Click images to visit FOX, FRINGE,  WHR or WR_Systems on Twitter!
NaddyCat will have special hiatus reports as the WHR Fringe Fanatics continues our
coverage! So that means more special reports with her Fringe insight are coming!
See you soon and we are sure you will enjoy the Fringe "Jacksonville" episode winter finale blockbuster. Enjoy!
Best Regards