Hello Chuck fans!
I hope you've been enjoying our previews, recaps, behind the scenes and reviews of Chuck all courtesy of great team over at NBC! Click th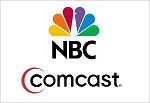 e NBC Comcast logo (left) to visit Chuck on NBC!
Chuck has been one of my favorite series' featuring Adam Baldwin aside from SG-1 of course! On a side note a little bit of Chuck trivia: One of the shows creative producers and directors "Robert Duncan McNeill" also played the part of Lt. Tom Paris on Star Trek Voyager.
He's directed the last few episodes of Chuck, and another upcoming episode "Chuck vs. The Fin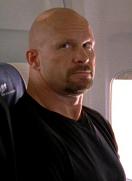 al Exam". He's also played in an episode of "Sisters" with another Stargate Alumni Joe Flanigan.
And now onto my review of Chuck vs. First Class:
This week started the beginning of a new chapter in Chuck's life. Chuck successfully completed his first solo mission, he meets a new girl, and takes down two "Ring" operatives, the scary guy is played by Stone Cold Steve Austin.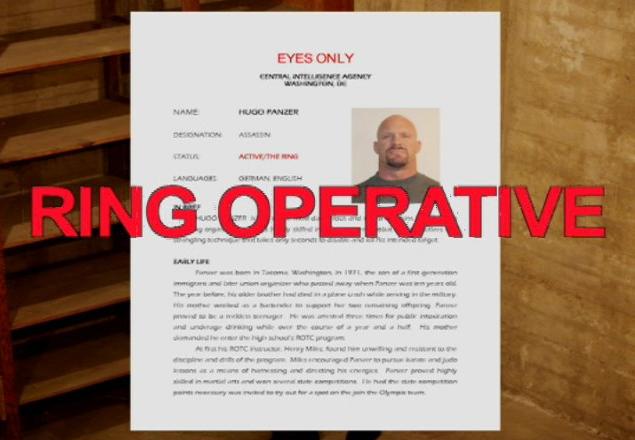 Morgan continues to have problems with the Buy More crew playing pranks on him, which he eventually overcomes with the help of Casey applying his usual tough guy demeanor and military training. Casey really scares the hell out of the Buy More employees!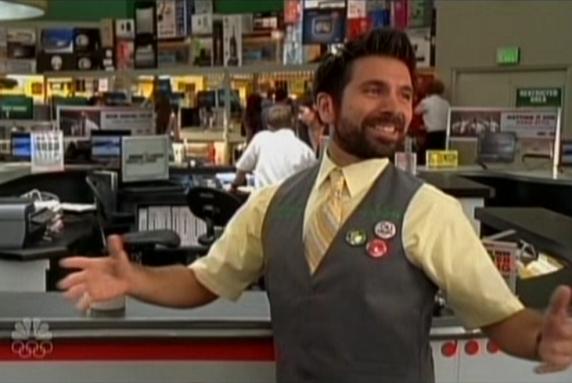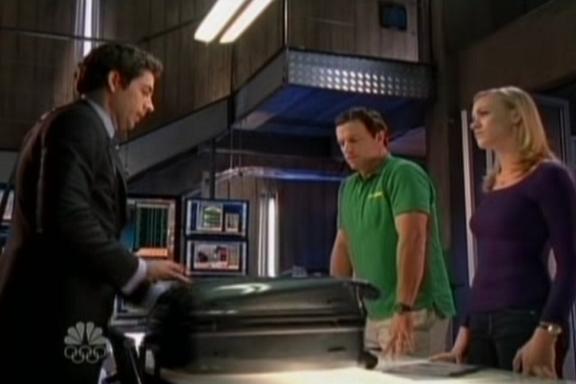 Sarah continu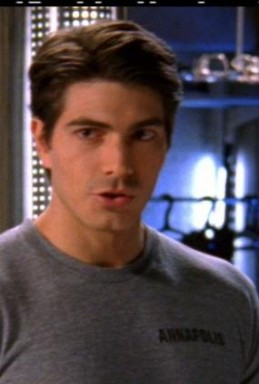 es to worry about Chuck playing her part as the every so sweet heroine to the rescue. And back at the operations center Casey and Sarah have their doubts about the new guy in charge. Yet only to find he lost his wife to a Ring operative many years before.
Sarah is the only one who knows about his soft spot, while Casey still feels disdain for the guy. With the addition of Kristen Kreuk as Hannah the new love interest for Chuck and a new hire in Buy More's Nerd Herd should make for some interesting dilemmas with Sarah still having feelings for Chuck. But it looks like she just may be falling for the new boss Daniel Shaw.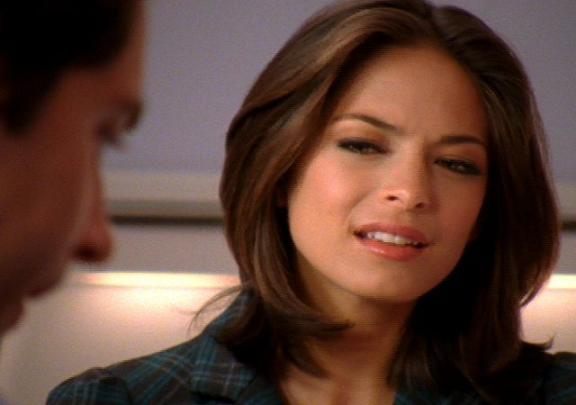 My favorite scenes in tonight's episode were when Morgan is glued to the seat of his chair by the gang leader after finding they have put laxative in his coffee, and wired the door handle of the break room to a battery, absolutely hilarious!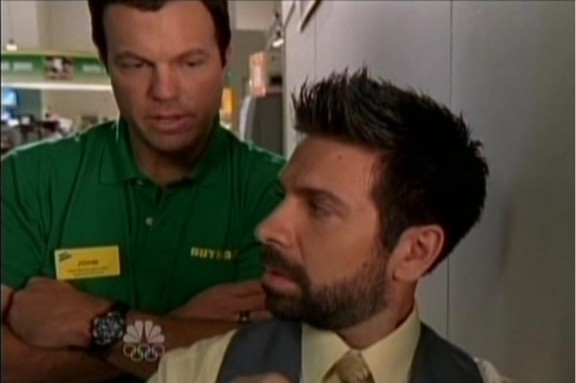 After that it was Chuck hiding in a coffin with a dead body in the cargo hold of the plane a
nd his obvious discomfort riding in first class with a beautiful woman (Hannah) sitting next to him.
Of course he doesn't hold his liquor well either! The sweetest part was when he was back at the Buy More reminiscing about the flight with the miniature Eiffel Tower in his hand.
The saddest part was when he was ordered to stay on the plane and return to Burbank immediately. As always Chuck is sweet, awkward, and funny as he learns his way through the ordeal of being on his own for the first time since being implanted with "Intersect".
Then there's Major Casey the tough guy with a heart, rushing to the operations center when he hears that Chuck is in trouble without backup. I loved the scene where he takes on the Nerd H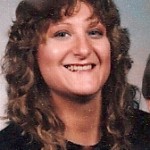 erd scaring them away like rats on a sinking ship!
Please contact me on Twitter to let me know if you like my previews and reviews of Chuck. Your feedback is always welcome!
ceramicat