Hey Chuck Fans!
kenn posting for Chuck !!! I am posting as this outstanding NBC Universal preview which w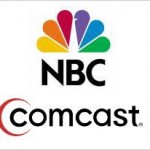 as already re-mastered..
With all our thanks to the wonderful folks at NBC Universal Studios, here is the special extended Chuck promotional preview of this Monday's excellent episode "Chuck Versus First Class"!

Stand by for evermore Chuck at WHR as our team expands our coverage of Chuck! More special reports with cool videos are coming very soon! See you soon and we are sure you will enjoy "Chuck Versus First Class"!Please feel free to leave a comment here or by visiting me on Twitter by clicking my avatar. Thank you.
Best Regards,
Kenn