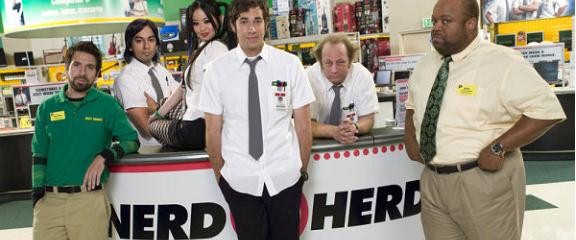 Hey Adam Baldwin and Chuck Fans!
As is customary at Team WHR we often follow the stars of Stargate when they move on in their careers to other movies or television series franchises. As Managing Editor and after consulting with MeaganSue we began looking into following Adam Baldwin, perhaps best known by Stargate fans for his role as Colonel Dave Dixon in season seven of Stargate SG-1, "Heroes" parts one and part two. Others may well remember Adam for his role as "Jayne Cobb" in the science fiction series FireFly and the follow on block buster hit science fiction movie Serenity.
As is be fitting the likes of a fine actor such as Adam
Baldwin, today I and Team WHR announce select coverage of NBC's hit series "Chuck" featuring many other fan favorite actors and actresses. Please let us know if you would like more Chuck reviews and the Team WHR team will take your well considered input under advisement by our editorial staff. Although Chuck is not of a Wormhole theme (yet), it is science fiction based!
With Adam stays in the NBC series you may very well see more Chuck reviews here in the future. Let us know if you would like to see more Chuck! Thank you.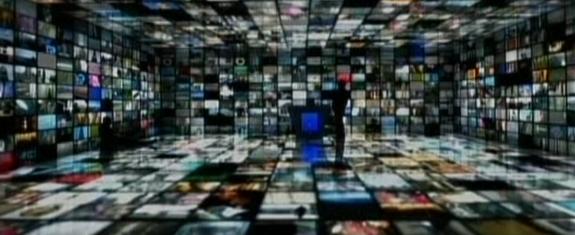 Chuck Season Three Premiere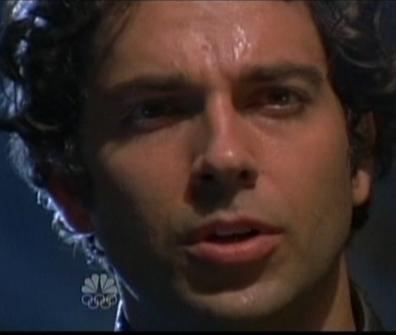 If you've never seen Chuck, it is a Drama / Comedy series full of humor, fun and nerds. The main character Chuck Bartowski played by Zachary Levi is an average nerd who works at the local Buy Moria Computer st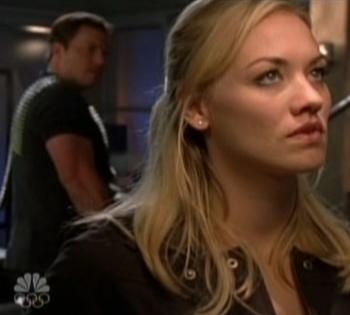 ore as a computer technician by day and a CIA operative by night. An average guy, Chuck was accidentally implanted with an entire database called Intersect into his brain. The database is unable to be retrieved by the CIA no matter how hard they've tried.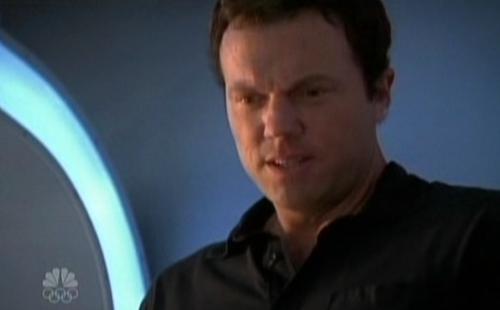 Chuck is under the constant protection and surveillance of Agent Sarah Walker (Yvonne Strahovski) and NSA Agent Major John Casey (Adam Baldwin). He lives with his newly married sister Ellie (Sarah Lancaster) and Brother In Law Devon (Ryan McPartlin) who have no idea that he is a spy. Neither do his friends and co-workers at the Buy More in Pasadena, California.
When we left Chuck at the end of season two he had hoped to have "Intersect" deleted from his brain, only to have the procedure backfire. The good news? Now Chuck is a better, stronger, faster version of the new program and instead of being scared, he is kicking butt. He quit Buy More to be relocated to Prague where he is undergoing intense training in a secret government training camp.
Sunday night's season premiere on NBC answered questions left unanswered in the season finale, yet brought Chuck back to his life at the Buy More with his friend and co-workers.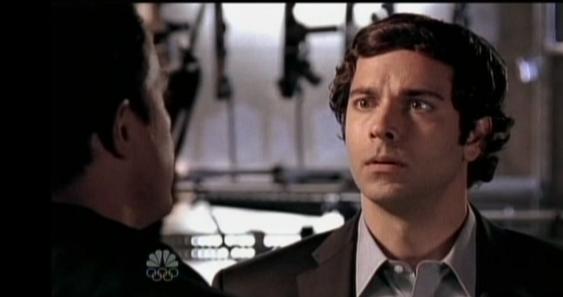 Of course there was the usual action, comedy. There's the same angst in his relationship with Sarah which is now once again on and off the burner as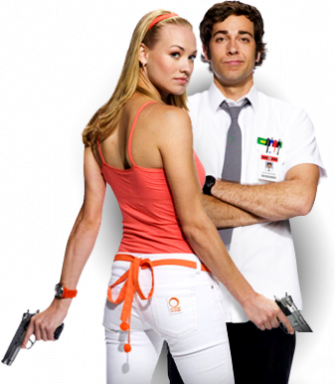 it was in previous seasons. His new abilities have gained him more respect with Major Casey. And of course he is now living with his best friend Morgan Grimes (Joshua Gomez) as his sister and her husband have relocated to another apartment in the complex. I have no idea how that move or sister/brother relationship will play out or whether it means there will be less of sis in future episodes.
All new episodes of Chuck are coming after the franchise moves to a new time slot on Monday's at 8:00 PM EST/PST where it will air for the remainder of the third season. If you love Chuck don't miss the new season. If you've never seen it by all means don't miss this season. You will be able to catch the last few episodes from last season at NBC through March. I highly sug gest you visit NBC for the fine videos and other fun Chuck items available there.
As mentioned Joshua Gomez ("Without a Trace") is Morgan Grimes — Chuck's best buddy; Sarah Lancaster ("What About Brian?") is Chuck's sister Ellie clueless to his life as a spy; Ryan McPartlin ("Living with Fran") as Devon Woodcomb (also known as "Captain Awesome"), Ellie's husband. Chuck's Buy More team consists of Big Mike (Mark Christopher Lawrence), "The Pursuit of Happyness") and the Nerd Herd, which includes Lester (Vik Sahay, "Time Bomb") and Jeff (Scott Krinsky, "The O.C.").
Please feel free to share this article with your friends, co-workers and or family and leave your comments! We look forward to you visiting our dedicated review and analysis web site here in the future! Or as many of our readers and visitors often do, visit WHR on Twitter, or visit me on Twitter by clicking the text links or images avatars in this news story. I and TeamWHR look forward to Seeing You on The Other Side!"
Thank you.
Best Regards,
Kenn of #TeamWHR