With the holidays quickly drawing near, many Stargate fans are out to find that perfect gift for their Stargate fan friends. But what do you do when you know they own the entire series on DVD? Let the WormholeRiders help you out! For your convenience in finding items and more information about them, we have provided links to Amazon.com and to the maker's websites.
Firstly, make sure they really do have a complete DVD collection. No Stargate fan should be without the story that started it all. Stargate The 15th Anniversary Edition has just come out on Blu-Ray disc. If your friend doesn't own a Blu-ray player yet, I highly recommend the Ultimate Edition that came out a few years ago. Both have the extended Director's Cut of the film as well as several extras.
Also, a good DVD buy for the Stargate fan on your list is the new version of the SG-1 Pilot, Children of the Gods. It features new angles, new footage, enhanced visual effects, a new soundtrack, and the one and only commentary attended by Richard Dean Anderson himself!
Have you already exhausted all DVD options and you are still looking for more? Never fear, there's plenty more options out there, more than you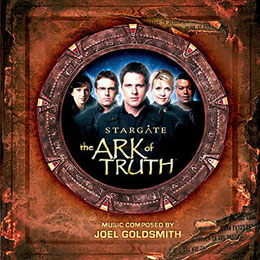 might have realized!
Does your fan friend get wrapped up in the music of the series? Do they sing to SG-1 theme every time it plays? You might want to consider getting them some music from Joel Goldsmith, the composer of the Stargate fanchise! He runs his own website, Freeclyde.com, and sells CD's of all his work there. Right now if you buy the soundtrack from Atlantis's pilot, 'Rising', you can pay a little extra and Joel will sign it for you!
Is the Stargate fan on your list a collector of memorabilia? Action figures by Diamond Select Toys are available for b
oth the SG-1 and Atlantis series. These are wonderful, fun collectibles for all ages. They are available in large sets or individually, and many come with peices of well known items, like the Stargate, it's ramp from the SGC, the DHD, and the M.A.L.P.!
For the fan who is perhaps prone to breaking small things, the 12 inch Cloth Figures might be the safer option. Currently you can own your own Cameron Mitchell, Daniel Jackson, or Jack O'Neill! Watch out though. As one might expect, these guys are in high demand!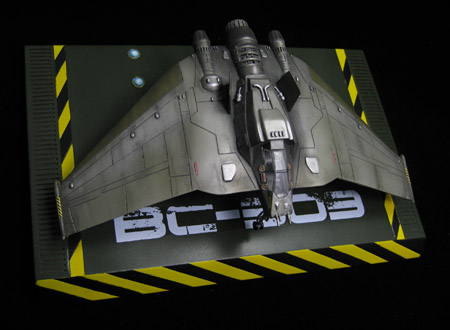 Need more collectible options? Try QuantumMechanix! They are leaders in the area of replica items. Their latest creation is this 9×6 inch replica of an F-302. I've seen one in person, and the details are stunning! For those working on a smaller budget, they also have posters, Stargatecoasters, bumper stickers, and even a replica Replicator block complete with warnings!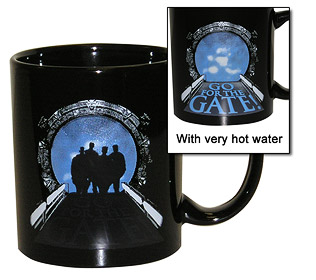 Looking for more practical items? Try Creation Entertainment! They carry a very wide variety of items, from autographed photos to glassware to authentic uniform patches. This mug is definitely a fan favorite, selling out the first Chicago Convention that Creation sold them at. The team silhouette disappears with hot water and the message, "Go for the GATE!" appears on the ramp!
Is the fan you are shopping for still heartbroken over the end of their favorite shows? You can give them back the joy of experiencing adventures with their favorite characters with books or audio novels!
Fandemonium is the place to go for THE collection of Stargate novels. These UK authors know what they are doing, and readers are drawn into amazing stories that are true to the characters, the canon, and the franchise. More books are yet to be added to the growing SG-1 and Atlantis series, and they also have the novelization of the Stargate Universe pilot, 'Air'. I highly recommend ordering your purchases straight from the publisher because although bookstores here in the US claim to have them, they are rarely found on the store shelves.
Stargate Audio Novels from Big Finish Productions are a wonderful gift for the fan who misses the series. They can listen to a story complete with authentic sound effects, and told from the point of view of the character. And I mean the character! Daniel tells about an adventure he had, Carson Beckett has 2 adventures, Vala also, each brought back to life by the original cast members! Each story has a known Stargate star and a supporting actor or actress. If you let yourself focus entirely on what you hear, you will feel as if you are withthe narrator, right in the thick of the story with them!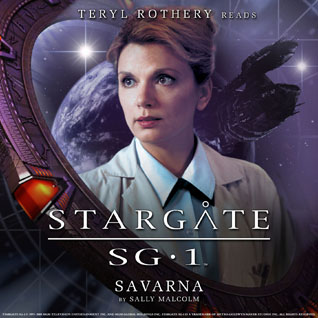 There are two ways to get the audio novels. You can order the CD and have it shipped to you, or you can purchase and download the audio novel right to your computer and burn it, giving you the opportunity to make the gift more personal by using a decorated CD or case. The cover image is included in the download so you can print it out too! But please don't cheat and make multiple copies of the audio novels. The continuation of the series literally depends on your purchases!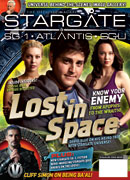 Want to give a gift that will literally last for months? Got a fan friend who is always hungry for news, pictures, interviews, classic episode breakdowns, and original stories? Get them a subscription to The Official Stargate Magazine! It's a bi-monthy magazine, perfect for catching up on or reviewing the lastest news, reliving the good old days, and tracking what is going on in the fandom.
We hope that this wishlist has given you the help that you have been looking for. After all, it's hard to shop for the Stargate fan that has everything. . . . But do they really have everything?
Happy Holidays to Everyone from WormholeRiders!