Hi Stargate Universe and Sanctuary Fan!
For those interested in such matters (that would be all Stargate Universe and Sanctuary fans!) below
please the official Press Release from NBC Universal Comcast regarding the great news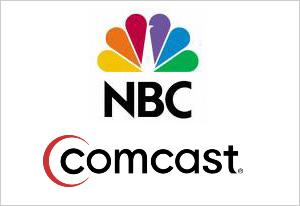 about the renewal of both Stargate Universe and Sanctuary on SyFy!
I clearly recall last Sunday evening when Craig Engler from SyFy came on the SyFy Twitter and made the announcement!
The excitement on Twitter was palpable and is no exaggeration! could literally be felt from ar
ound the

world click this link to see the  Twitter Statistics that are still  reverberating all week long! An absolutely great job by NBC Universal Comcast, MGM Studios, and of course SyFy! Well done!

Long live Stargate, Sanctuary, SyFy, MGM, and NBC Universal Comcast!
Enjoy!
December 14, 2009
IT'S A DOUBLE PICK-UP FOR SYFY AS NETWORK GREENLIGHTS SEASON TWO OF STARGATE UNIVERSE AND SEASON THREE OF SANCTUARY
Production Commences Winter 2010 in Vancouver On Both Series – Slated for Fall 2010 Premiere
New York, NY – December 14, 2009 – Syfy has greenlit production on a second season of Stargate Universe (SGU) and a third season of Sanctuary, it was announced today by Mark Stern, Executive Vice President, Original Programming, Syfy & Co-Head, Original Programming, Universal Cable Productions. Sanctuary, the network's groundbreaking new hit series and SGU, the highest rated premiere of the Stargate franchise in four years, has ordered 20 new hours for each series. SGU and Sanctuary commence production in Vancouver, BC in winter 2010 with a new season premiere slated to debut on Syfy fall 2010.
SGU follows a band of soldiers, scientists and civilians, who must fend for themselves as they are forced through a Stargate when their hidden base comes under attack. The desperate survivors emerge aboard an ancient ship, which is locked on an unknown course and unable to return to Earth. Faced with meeting the most basic needs of food, water and air, the group must unlock the secrets of the ship's Stargate to survive. The danger, adventure and hope they find on board the Destiny will reveal the heroes and villains among them
Robert Cooper and Brad Wright, of Stargate SG-1 and Stargate Atlantis, serve as executive producers and writers. SGU is produced and distributed by MGM Worldwide Television Distribution.
Sanctuary, one of television's most groundbreaking and innovative series, films almost entirely on green screen, employing stunning visual effects. Sanctuary was the first television series in North America to use the RED camera exclusively.
Sanctuary follows the adventures of the beautiful, enigmatic and always surprising Dr. Helen Magnus (Amanda Tapping), a brilliant scientist who holds the secrets of a clandestine population – a group of strange and sometimes terrifying beings that hide among humans. Created by Damian Kindler (Stargate SG-1, Stargate Atlantis), Sanctuary is produced in association with Syfy and is distributed by Tricon Films and Television. Season 3 of the series will be executive produced by Damian Kindler, Amanda Tapping, Martin Wood, Keith Beedie and Tricon Films.
About Metro-Goldwyn-Mayer Inc.
Metro-Goldwyn-Mayer Inc., through its operating subsidiaries, is actively engaged in the worldwide production and distribution of motion pictures, television programming, home video, interactive media, music and licensed merchandise. The company owns the world's largest library of modern films, comprising around 4,100 titles. Operating units include Metro-Goldwyn-Mayer Studios Inc., Metro-Goldwyn-Mayer Pictures Inc., United Artists Films Inc., MGM Television Entertainment Inc., MGM Networks Inc., MGM Domestic Networks LLC, MGM Distribution Co, MGM International Television Distribution Inc., Metro-Goldwyn-Mayer Home Entertainment LLC, MGM ON STAGE, MGM Music, MGM Worldwide Digital Media, MGM Consumer Products and MGM Interactive. In addition, MGM has ownership interests in international TV channels reaching nearly 120 countries. MGM ownership is as follows: Providence Equity Partners (29%), TPG (21%), Sony Corporation of America (20%), Comcast (20%), DLJ Merchant Banking Partners (7%) and Quadrangle Group (3%). For more information, visit http://www.mgm.com/ <http://www.mgm.com/>
Syfy is a media destination for imagination-based entertainment. With year round acclaimed original series, events, blockbuster movies, classic science fiction and fantasy programming, a dynamic Web site (www.Syfy.com), and a portfolio of adjacent business (Syfy Ventures), Syfy is a passport to limitless possibilities. Originally launched in 1992 as SCI FI Channel, and currently in 95 million homes, Syfy is a network of NBC Universal, one of the world's leading media and entertainment companies. (Syfy. Imagine greater.)