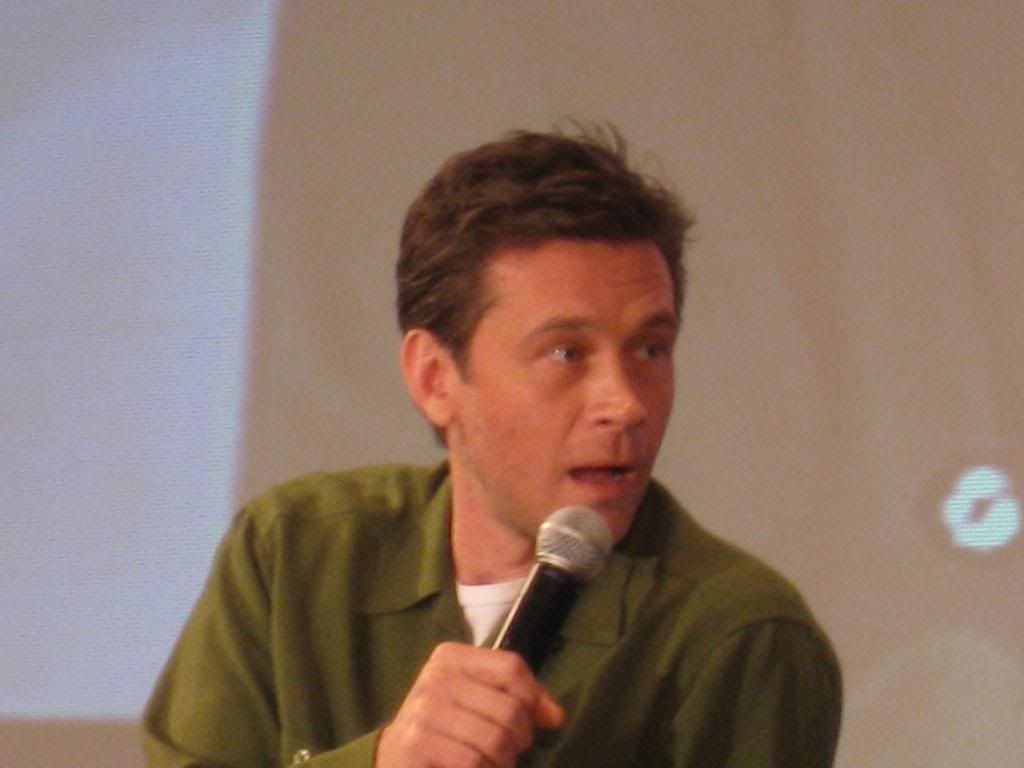 Connor was a little worried at first because as he said, "My standered StarTrek answeres won't work here!"
Connor has a TV movie coming up on Sci-Fi channel at the end of April. He said he's watched some of those Sci-Fi originals, and as they go this one was pretty good. It's called "Termination Shock".
When asked who was his favorite person to work with on Atlantis he complained that he didn't get to work with most of the cast. He had the most time with Paul McGillion, Rachel Luttrell, and Joe Flanigan. He did mention in particular that he didn't really get to work with Jason Mamoa, Jason just got to beat him up!
Lots more to come later on! At the moment we are watching "Pegasus Project" but shortly Teryl Rothery will be putting in her appearance.